PAID FOR POST
More voices from the retail industry
How technology can solve the productivity conundrum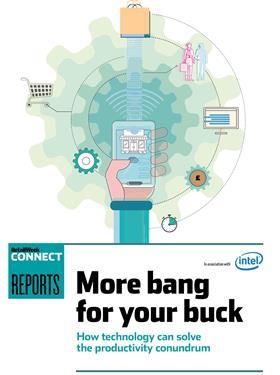 Productivity is seen as the most significant economic challenge today.
This report by Retail Week, in association with Intel, explores how customers expect a seamless retail experience that connects online and offline.
Download More Bang for Your Buck below to reveal:
How customer expectations of the retail experience have changed in the past decade due to advances in technology
Why retailers are divided when it comes to productivity
How the shift to multichannel retailing has forced retailers to rethink KPIs

Intel is combining Internet of Things capabilities with existing technology to provide innovative solutions.