The top 20 retailers driving profits and their winning strategies
Driving top-line growth in this environment is a difficult business. But growing all-important profits? That's proving nigh on impossible.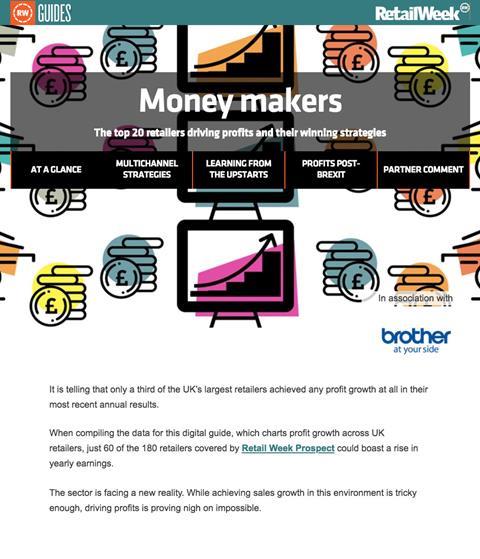 Retail Week's report, Money Makers, reveals that only a third of the UK's top 180 retailers enjoyed any profit growth at all last year.
Download the report to find out:
Winning strategies of retailers driving profit growth
How digital marketing is driving low-cost customer lifetime value
Tactics to reduce profit-sapping returns
Why partnering with overseas marketplaces is cost-effective.

As a member of the multinational Brother Group, Brother UK is a supplier of technology solutions, helping businesses deliver greater productivity and efficiency through documentation, digitisation, collaboration and mobile work solutions.