How to make the move into Australia and New Zealand's online markets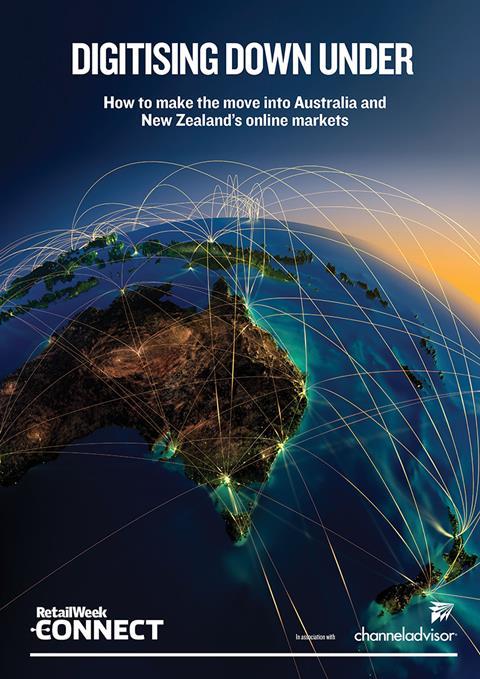 For many retailers, Australia and New Zealand are high on their expansion list – but it takes a lot of planning to succeed abroad, with many aspects to consider.
Do you know how to launch? And what do consumers expect?
Inside this white paper, prodced in association with ChannelAdvisor, you will find:
The major marketplaces in Australia and New Zealand that are right for your brand.
What consumers expect from price, products and delivery.
The impact Amazon will have on ecommerce Down Under.
Access Digitising Down Under here.

ChannelAdvisor is a leading provider of cloud-based ecommerce solutions.