Joules is an inherently British lifestyle retailer that sells quirky country clothing, accessories and homewares through a multichannel business covering retail, wholesale and online.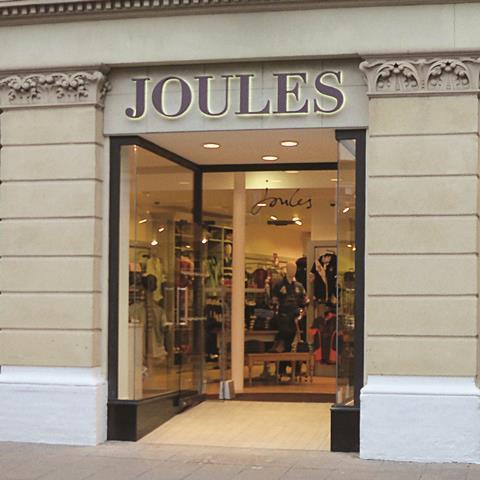 The brand trades through more than 130 standalone stores in the UK and Ireland, but the recent focus had been on increasing its international presence through the online and wholesale channels. Dedicated local websites have been launched in Germany and the US, which have been established as key markets, while it also added a new rest of world platform in 2018. Joules is pulling out of its traditional wholesale operations in the US and EU in 2023 to focus on its own international websites and profitable digital partnerships.
A 'Friends of Joules' online marketplace was launched in 2019, bringing together "hundreds of creative businesses to give customers everything they could ever need for a contemporary country lifestyle".
Further bolstering its lifestyle credentials, in February 2021, Joules acquired Garden Trading, the digitally led retailer of distinctive home and garden products, in a £9m deal.
Although Joules swung into the red in FY2019 as sales were battered by the pandemic, it returned to modest growth the following year, driven by its digital presence. Group sales rose 4.3% to £199.0m in the year to end-May 2021 (FY2020), with retail sales climbing 8.7% to £158.6m, as a 48% surge in online sales, driven by its own ecommerce sites, offset a 41.1% slump in store sales and the business edged back into the black.
Ex-Kingfisher and John Lewis director Jonathon Brown has taken over as CEO from former boss Nick Jones in September 2022. Jones had announced his intention to step down in May as the lifestyle retailer issued another profit warning, citing issues such as increased promotional activity, subdued demand for home and garden products and reduced wholesale demand due to stock delays.
With problems mounting at Joules, in mid-September Next pulled out of negotiations to acquire a stake in the lifestyle business. The loss of the potential rescue deal came on the back of reports earlier in the month that major credit insurer Allianz Trade had pulled cover for Joules' suppliers. See strategy
Innovation rating: 2.5
See related content from Retail-Week.com