Technology strategy
Tech investment accelerated from 2018/19
Website replatformed in 2017
Paul Bathurst is director of IT
Hotel Chocolat is an omnichannel retailer through and through, and this is reflected in its approach to technology.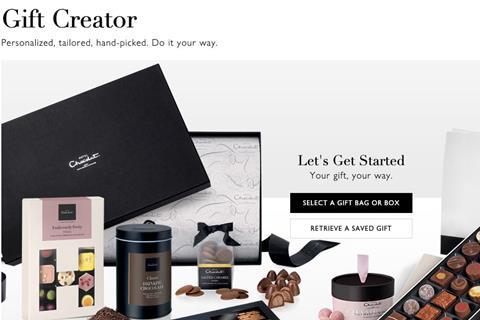 Its priorities from an IT perspective centre on improving customer experience across all of its channels. For Hotel Chocolat, this means a focus on responsive website design, an expansion of delivery options, and improving customer loyalty.
The retailer launched a new site with enhanced mobile and tablet compatibility at the beginning of 2017. As well as being fully responsive across all devices, the site enables international websites to be added more rapidly and at a lower marginal cost.
Other improvements include easier navigation, the integration of Hotel Chocolat's tasting club subscription service and a new bespoke 'gift creator' for delivered gifts.
The focus has been on creating a seamless experience for customers, with a lot of integration having gone on behind the scenes ahead of launch to link up the online shop with the Tasting Club subscription service to allow customers to do various things at the same time and pay in a single transaction.
It has continued to invest in ongoing improvements since then, with investment in technology ramped up from 2018/19. Hotel Chocolat has also introduced digital screens in stores, although these are not fully interactive just yet. It has also trialled digital receipts.
See related content from Retail-Week.com