On the radar
Hotel Chocolat returned to double-digit year-on-year sales growth over the past couple of financial years after sales growth stuttered due to the coronavirus pandemic in FY2019, and the retailer's pursuit of multichannel operations and increased capacity for online demand show it is making all the right moves to adapt to changing consumer shopping habits.
While its stores are at the centre of the business model, management says the business was "born digital" and in FY2020 it generated around 70% of sales digitally.
Investment in driving online growth and engagement has been ramped up from 2019 with an extended digital team under new chief marketing officer Lysa Hardy. This includes insourcing all of its CRM and email activity to give greater control and improve personalisation. The retailer is also digitising its successful VIP ME loyalty scheme, investing in apps and improving online navigation and conversion (see ecommerce strategy).
Meanwhile its commitment to an experiential offer in its physical presence is very much in tune with the times, offering its audience service beyond traditional retail. Its new store format is offering customers more than just the core retail offers, with features such as a sit-in cafe.
Given its luxury status, Hotel Chocolat was being cautious not to saturate its core UK market and from 2018 had embarked on a cautious multichannel international expansion programme focusing primarily on the USA and Japan. This included a deal with The Hut Group's global technology platform, which was set to help grow its reach in the US (see international strategy). However, in 2022 it scaled back its US operations, shuttering stores and closing its US website and its Japanese joint venture secured court approval to undergo restructuring.
It has been growing the business through selective wholesale partnerships to make the brand more accessible.
Company outlook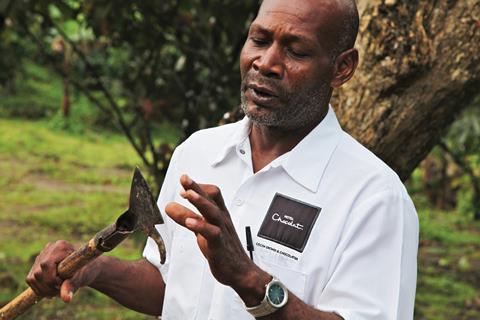 Hotel Chocolat seems well-placed for longer term growth as it capitalises on changing tastes of British consumers who are increasingly opting for quality. The retailer benefits from the accessible luxury positioning of its brand, with a very wide pricing architecture.
This should also stand it in good stead as the UK economy experiences a cost-of-living crisis. Sales of luxury chocolate held up well during the last recession as consumers continued to treat themselves to 'small luxuries'.
Moreover, the retailer has a competitive advantage in the market due to its vertical integration and UK-based manufacturing, which will help protect its margins as a result of increased cost pressures following the prolonged decline in sterling.
What's more the retailer adapted well to the pandemic and attained a new £35m revolving credit facility with Lloyds bank, replacing an existing £10m overdraft facility, in order to strengthen its financial position. This followed the raising of a gross £22m from an equity placing, which it said will be used to fund 'capital investment' and provide 'operational headroom'.
The shift in customer demand to online was also said to have bolstered the multichannel businesses' "flexibility and resilience".
Its investment in its ability to increase production and expand its supply chain capacity is likely to be beneficial in the long-term.
The retailer has also benefited from a number of wholesale partnerships in recent years, supplying to John Lewis and Amazon among others to improve accessibility. Unlike fellow chocolate retailer Thorntons, which diluted the power of its brand by entering too many wholesale partnerships, Hotel Chocolat has curated capsule ranges, comprising less than 10% of its overall range, catering to each brand partner.
But product innovation has remained at the heart of its proposition, which has opened up new revenue streams including its Nespresso-esque Velvetiser home hot chocolate machine and sachet subscription model.
Hotel Chocolat is also boosting engagement with its customers through its new Shop+Café format as well as tasting experiences. These initiatives not only turn customers into brand advocates, with the retailer benefitting from "prolific customer-generated social sharing" of late, but also help increase dwell time and customer spend in-store.
However, the retailer appears to have experienced yet another ill-fated move overseas as, in 2022, it scaled back its US operations and its Japanese joint venture secured court approval to undergo restructuring.
See related content from Retail-Week.com