ao.com is a Bolton-based online electronics retailer which was founded as Appliances Online in 2000. The business rebranded to ao.com in 2013 and went on to launch an IPO in 2014 as it sought to expand into Europe. AO launched its German operations the same year before moving into the Netherlands during 2015, however it has since exited the latter territory.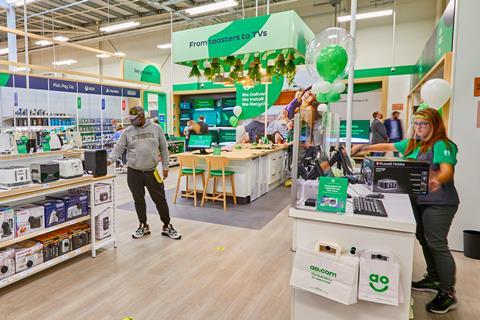 AO generates the vast majority of its sales in the UK through its ao.com website, but also manages white-label sites on behalf of retailers such as Boots and Next.
Over the years, AO has expanded its offer to include small appliances, TVs, computing, smartphones, and gardening products. It acquired Mobile Phones Direct in December 2018 to access the mobile telecoms market and rebranded this as AO Mobile in August 2019.
Sales growth has remained solid over the years, but it has struggled with profitability from management issues in Germany and the closure of its Dutch operations. A move to a new centralised 'One AO' strategy has led to it reporting a pre-tax profit of £20.2m for FY2020, up from £1.5m in the previous year.
AO's founder John Roberts returned as chief executive in February 2019, heralding a shift in strategy and accelerated pace of development. It's strategy is to continue developing a product and services ecosystem, taking inspiration from Currys and Amazon. AO offers mobile phone contracts, account-based finance, recycling, housebuilder services, and third-party logistics alongside its core retail operation.
See related content from Retail-Week.com