Insight into the recent UK industrial warehousing news making headlines, as well as the latest shed deals and vital big-box figures.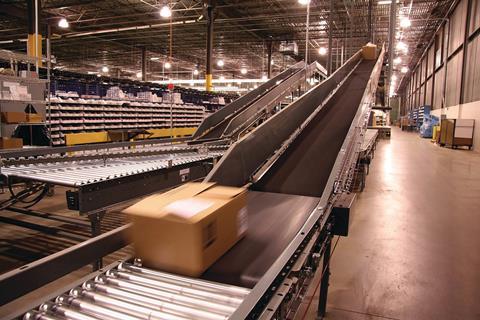 Landlords hold aces as prime stock shortens
An acute shortage in supply of prime logistics stock is giving landlords the upper hand in their dealings with prospective buyers.
Property consultancy Knight Frank's update on the UK distribution and industrial market reveals how critical levels of good quality supply are boosting rental growth prospects, which is leading to growth in speculative development.
The stock shortage is most acute in the wider Southeast and Midlands regions, the latter of which has only six months' worth of supply now available, according to Knight Frank. Developers are responding by increasing speculative development, with construction of units above 50,000 sq ft almost doubling during the first half of 2014 to reach 1.53 million sq ft across 10 schemes, all of which are in the Southeast and Midlands regions.
Knight Frank said prices have continued to harden for both prime and good secondary assets in 2014, reflecting competition for limited product. Yields for single-let distribution and multi-let estates hardened further during H1, with prices for 20-year income (with fixed RPI uplifts) reaching 4.75%.
Charles Binks, partner and head of logistics at Knight Frank, says: "Incentive packages have moved in sharply across all regions, which has been followed by a lengthening of lease terms, narrowing the flexibility standing stock offers compared with design and build solutions."
Binks added that the next step for the market is an uptick in speculative development and headline rental growth, which he expects to become more widespread over the next 12 months. "We have already seen some evidence of rents reaching new highs for particular unit sizes in the tightest markets, and this is expected to give the green light for developers to bring more speculative development forward."
Expansions drive take-up
The volume of available space will increase over the medium term as speculative space under construction grows and more secondhand stock is returned to the market, according to the latest Prime Logistics Bulletin from Gerald Eve.
There is more than 13 million sq ft of industrial space under construction with completion expected either this year or next, the figures show, and just less than 2.5 million sq ft of this space is being developed speculatively. In the second quarter of this year, 1.8 million sq ft of speculative space was started by a variety of developers, including Prologis, SEGRO and Bericote but with a geographical bias towards London East.
Build to Suitschemes drive big-box demand
Growing demand for big-box warehouses that cater to online and multichannel retailing is leading to strong investment in Build To Suit (BTS) schemes.
The latest research from Jones Lang LaSalle (JLL) into the UK big-box industrial and logistics market found that demand for different types of warehouses, such as e-fulfilment centres, central parcel hubs and local parcel delivery centres and more flexible 'multi-use' facilities, has fuelled an increase in BTS space. Speculative developments are also on the increase with eight big-box units speculatively under construction at the end of June, totalling 1.2 million sq ft.
Approximately 6.4 million sq ft was taken up in the first half of 2014, according to Jones Lang LaSalle, consisting of 3.6 million sq ft of space in new units, and 2.8 million sq ft in second-hand units. Three quarters of this new space taken up has comprised BTS space.
In mid-2014, total Grade A availability was 2% lower than at the end of 2013, with new supply 79% below its pre-recession peak.
Jon Sleeman, head of UK industrial and logistics research at JLL, says: "The shortage of immediately available stock means that occupiers will continue to sign for BTS units, despite a modest pick-up in speculative development. This trend is also indicative of changing occupier needs, particularly the growing demand for big-box warehouses to cater for the growth of online and multichannel retail, which the 20-year-old first generation of big boxes often do not do."
Retailers once again accounted for the highest share of demand with key deals included.
News in brief
Primark is thought to be the leading contender to pre-let a new 1.1 million sq ft distribution centre in Islip, in the southeast Midlands. The site in Northamptonshire will be developed by LondonMetric, which has purchased the 70-acre plot from Greatline Developments. The site has already been pre-let to a "top 25 retailer", according to LondonMetric, with Primark reported to be the likely occupier.
Building work is continuing on Waitrose's new national distribution centre at Magna Park Milton Keynes – IDI Gazeley's flagship UK logistics park. The 938,000 sq ft building is to open in summer 2015 after Waitrose's fit out. It will distribute to about 25,000 nationally available grocery and home department lines. IDI Gazeley appointed main contractor McLaren Construction along with other key members of their supply chain to deliver the project.
DPD's new 37,000 sq ft purpose-built depot at the Gateway Peterborough development is now fully operational. The parcel delivery company has invested £3.5m in the depot, which is more than twice the size of its current Peterborough facility. Owner Roxhill Development has also confirmed that the Yearsley Group has completed the purchase of a 20-acre plot at Gateway Peterborough for a 385,000 sq ft cold storage unit, which will include a £6m power upgrade to position the site as a major UK distribution site for frozen logistics operators.
Peel Ports Group is looking for potential occupiers for its Port Cheshire multi-modal development site on the banks of the Manchester Ship Canal. The 75 acre plot is the former site of the Bridgewater Paper Mill in Ellesmere Port and can be developed as a single unit of up to 1 million sq ft or a number of small developments from 100,000 sq ft.
Brookfield has announced the creation of a new brand for its $3.5bn (£2.2bn) global logistics property platform. The companies, to be known as IDI Gazeley, part of Brookfield Logistics Properties, form the consolidated branding of Brookfield's key logistics assets – Industrial Developments International (IDI) and Gazeley – under a single brand identity. All IDI and Gazeley sites globally are being rebranded IDI Gazeley as part of the initiative.