Running Fortnum & Mason could be the food fan's sweetest role so far, but he will bring more to the table than a refined palate.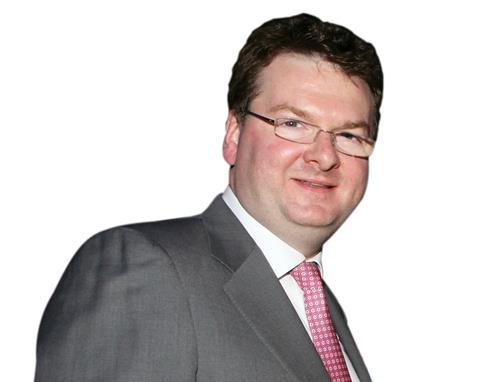 As a passionate foodie, Ewan Venters must be salivating at the prospect of starting his new job as chief executive of luxury food emporium Fortnum & Mason.
Venters, who joins from Selfridges where he is executive director for food, restaurants and online, was unveiled as Fortnum's boss last week.
He joins the upscale retailer, which is a favourite of the Queen – Her Majesty, Catherine, Duchess of Cambridge and Camilla, Duchess of Cornwall, famously paid a visit to the store earlier this year – in mid-August.
Food has always been Venters' enthusiasm and it's where he has spent his entire career. When he was a wee lad in Fife, Scotland, he wanted to be a baker – he even started his own business delivering bread rolls and cakes at the age of 11 – but opted for food retail instead.
He began his career at Sainsbury's on its management trainee programme just before his 17th birthday. He had applied for the schemes at several big retailers, including Marks & Spencer, Waitrose and Harrods, and was offered places on all of them but opted for Sainsbury's because of its strong reputation in food.
He gained experience across a wide array of disciplines at the grocer, from stores to logistics to buying, and at one point was even personal assistant to group deputy chairman Tom Vyner.
He moved from Sainsbury's to food supplier Brakes before being snapped up by Weston family-owned Selfridges, to run its world-famous food hall.
His relationship with members of the Weston family, albeit a different branch, will continue when he becomes the Big Cheese at Fortnum & Mason, which the retail dynasty also owns.
The Fortnum top job, exited by Beverley Aspinall at the end of May, is a plum role in retail. The Piccadilly-based retailer's trading has been on an upward trend, which Venters will hope to preserve. Pre-tax profits rose from £0.1m to £1.1m in its year to July 17, 2011, against an 8% jump in revenue to £54.9m.
At Selfridges, Venters had a reputation for giving both established big names in the food world and the most promising up-and-coming chefs concessions in store.
His love of food extends to his private life too. He is known to hold memberships of some of London's most exclusive restaurants.
However, it's not just his impeccable palate that Venters brings to Fortnum. He also has extensive experience of online, from heading Selfridges' web business.
He took charge of the project six months after the department store's late entry into transactional etail in 2010. Sales through the site have risen 100% year on year since its launch and it is thought to bring in more revenue than the regional stores. With more than a third of Fortnum's sales believed to come from the online channel, Venters will have a chance to put his skills to good use.
It's not only his keen eye for product from which Fortnum will benefit, Venters also knows how to cook up a PR storm. He initiated stunts such as Selfridges' £85 sandwich, which was the most expensive in the world and contained Wagyu beef, truffles and fois gras.
A masterstroke was opening a pop-up restaurant on Selfridges' roof, during the London Restaurant Festival in 2009. Venters managed to cajole master chef Pierre Koffmann, whose first restaurant, La Tante Claire, achieved three Michelin stars, to cook at the eaterie. The initiative was a great success and cemented Selfridges' food and catering credentials on a global stage.
One can only imagine what plans Venters has in store for Fortnum's, but he's likely to keep it an establishment fit for a queen.
Career history
November 2005 to present Selfridges executive director for food, restaurants and online
May 1999 to November 2005 Brakes, various roles
August 1989 to May 1999 Sainsbury's, various roles