The US turnaround specialist is plunging in at the deep end at JJB. Can the new chairman's sportswear expertise save the struggling retailer?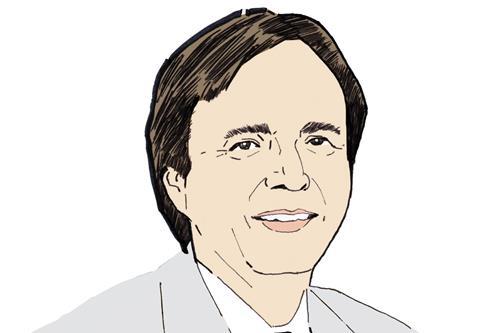 US restructuring specialist Bob Corliss formally took the reins at JJB last weekend, and what a time to join the retailer.
As chairman, Corliss will be leading JJB, which parted company with its chief executive Keith Jones last month, through the sale process that it kick-started last week and that some believe is its last shot at survival.
But serial deal-maker Corliss looks as if he has the right credentials to steer the retailer through this critical period.
During his 30 years' experience in retail, Corliss has overseen several turnarounds and buyouts. However, perhaps ominously for JJB's shareholders, his last two assignments involved insolvency situations.
Corliss, who runs restructuring consultancy Corliss Moore & Associates in the US, was for instance chief executive of Friedman's Jewelers. The retailer declared bankruptcy in January 2008 with debts of more than $150m (£94.4m). Movie Gallery, where he is a trustee, went bankrupt in 2010.
Corliss is widely respected in the stores industry and has held roles including executive committee member of the US's National Retail Federation, the world's largest retail trade association, where he is still a director.
Taking on JJB – a retailer where sales have been in free fall despite restructuring efforts including two CVAs and multiple cash calls from investors – is undoubtedly a challenge, but Corliss looks well-prepared.
Few know the sportswear industry like him. He served as president and chief executive of The Athlete's Foot, the world's largest franchiser of sports footwear, operating more than 600 stores in more than 40 countries. Corliss headed the retailer for over a decade and claims to have led it to "record growth" during his time there. In 2003, he led a management buyout of the business and sold it on for a profit three years later to NexCen Brands.
Prior to The Athlete's Foot, Corliss was founder, president and chief executive of Infinity Sports, a manufacturer, distributor and licenser of athletics product primarily under the Bike Athletic brand, which he virtually doubled the size of in just three years. He also successfully turned around and sold US retailer Herman's Sporting Goods.
JJB's shareholders will hope Corliss can perform the same feat at the struggling retailer – but time is running out. JJB's plea for a buyer is viewed as the last throw of the dice for a business that has run out of cash to fund its turnaround.
Adviser KPMG, which is running the JJB sale process, is understood to have already received expressions of interest in the retailer from potential private equity and trade buyers. Those thought likely to be casting their slide rules over JJB include restructuring specialists Hilco, GA Europe and OpCapita, along with Better Capital. US retailer Dick's Sporting Goods, which invested £20m in the retailer in April, could also make a play, although its bosses may feel their fingers have been burnt sufficiently, and French giant Decathlon may be interested.
Corliss will be familiar with Dick's through experience in the US sportswear industry. His prowess in the sector led to Sports Edge magazine presenting him with its Visionary Award in 2004, since renamed the Robert J Corliss Visionary Award.
Corliss sits on the board of many sports associations, including the World Federation of the Sporting Goods Industry, the American Running Association and the Sporting Goods Manufacturers Association.
He is no stranger to the UK market. Corliss helped set up the London office of retail consulting firm Senn Delaney when he was managing director of the business. Corliss was educated in Europe, having been born in Munich, and speaks German and Spanish.
Corliss will be trying to ensure it's not 'hasta la vista' for JJB.
INSIDE TRACK
Age 59
Born Munich
Did you know? Corliss has an award named after him – Sports Edge magazine's Robert J Corliss Visionary Award
More than 10 parties in the running for JJB
1

2

Currently reading

Profile: Bob Corliss, chairman, JJB

3

4

5

6