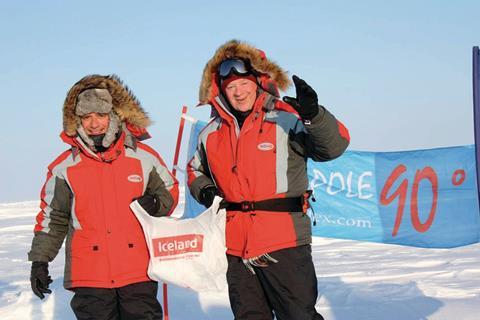 In the year that Iceland boss Malcolm Walker climbed to Everest's North Col to raise funds for Alzheimer's Research UK, he was also at the top of the retail hill.
Iceland consistently did well during the recession and it emerged earlier this year that the retailer would pay a dividend of £100m, its first for three years.
Iceland's success is testament to Walker's retail and leadership skills, such as the round pound pricing that other bigger grocers increasingly mimicked during tough trading conditions.
Walker's powerful position was reinforced as Iceland took the fancy of retailers including Morrisons after the resolution committee of failed Icelandic bank Landsbanki decided to sell its stake in the frozen food business, which may merit a price tag of £1.5bn.
But Walker has the right to match any bid - he actually offered £1bn last year. And it's not just his and the management's 23% stake that will give him a place at the table. Iceland has never thrived under any other boss, so it would be a brave buyer who took control without his blessing - further evidence of his standing on food retail.
Walker also made an impact in the wider world by offering jobs to ex-offenders to help ensure their successful rehabilitation in society.