Budget retailer Poundland, deciding their name is not clear enough, have listed the price of each of their items in the retailer's catalogue.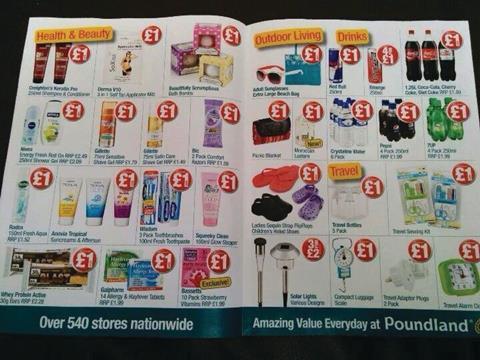 Poundland has built its business on a simple premise, the clue to which is in its name.
But the marketing bods, when designing the catalogue, obviously decided it would be helpful to give the price of every individual item.
Although what's this? Three solar lights for £2? It may work out less than a pound each but imagine the confusion it will create.