Tesco emerged as the latest high-profile retailer to become embroiled in a potentially costly storm over equal pay earlier this week.
Law firm Leigh Day has launched a suit on behalf of 100 of the grocer's shopfloor workers, who are allegedly paid up to £3 less than fellow Tesco staff employed in warehouses.
If the legal action is ultimately successful, it would impact 200,000 store staff and leave Britain's biggest retailer footing a back pay bill as hefty as £4bn.
Solicitor Paula Lee suggested that "an inherent bias" had resulted in shopfloor workers being "underpaid over many years" in comparison to their distribution centre counterparts.
Lee insisted that "there really should be no argument that workers in stores, compared to those working in the depots, contribute at least equal value to the vast profits made by Tesco".
Similar arguments have previously been levelled at Sainsbury's and Asda in claims that could have wide-ranging ramifications for the entire industry.
With the Tesco case still very much in its infancy, Retail Week examines the state of play in Asda's employment tribunal, looks at the next steps in the case and analyses the shockwaves it could send coursing through the retail sector.
What has sparked the case?
For years, retailers have paid their predominantly male distribution staff a different hourly rate than their shopfloor workers, who tend to be mostly women.
As the gender pay gap gradually climbed to the top of the business and political agenda, the spotlight began to fall on the disparity.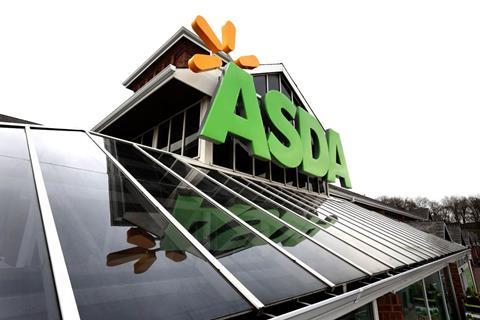 Much of the narrative and commentary around the Asda, Sainsbury's and Tesco cases, therefore, has centred on gender – 70% of the Asda shopfloor claimants are thought to be women.
However, it is worth noting that there is no suggestion from Leigh Day or the claimants that female shopfloor workers are paid less than male store staff. Nor are men working in warehouses paid any more than the women they work alongside.
Indeed, the case centres on whether or not the jobs of store staff and warehouse workers are of equal value to a retail business.
Leigh Day partner Michael Newman tells Retail Week: "Assumptions about male work mean that tasks requiring physical effort are typically given more value by employers. But what about engaging with customers, dealing with drunk and abusive shoppers or handling money?
"It's also quite an outdated way of looking at things, this idea that you have got burly men hurling around stacks of boxes in the warehouse when many of the tasks are mechanised to some degree. Automation is also playing an increasing part of the work in warehouses."
Asda, by contrast, maintains that shopfloor roles are not of equal value to those in depots, due to a number of factors.
For instance, retailers could argue that the often high-pressure, time-bound nature of the warehouse environment makes for more stressful working conditions.
Distribution centres also tend to be colder, darker places to work than stores and their often undesirable, harder-to-reach locations – usually just off motorway junctions rather than on retail parks or high streets – will be highlighted as factors influencing higher rates of pay for those staff.
What stage have proceedings reached?
To date, the case has largely been about administration.
Firstly, after the claim was lodged by Leigh Day, the employment tribunal had to rule whether or not Asda even had a case to answer.
Despite the Walmart-owned grocer's protestations, the tribunal ruled back in October 2016 that it did.
Since then, the tribunal has, in layman's terms, been deciding what the best way is to administer and manage that case.
Experts, appointed by the tribunal, will spend time in stores and in warehouses to understand the nature of the job roles that are being put under the microscope.
While that is happening, a number of appeals have been lodged by both parties over how the case is going to be managed.

However, both parties are thought to have agreed that any appeals will run concurrently to the case, so as not to derail or delay progress of the tribunal.
Industry experts already expect the case to drag on for at least another five years, but probably closer to 10.
What happens next?
Four-and-a-half years since details of the claim against Asda first emerged, the merits of the case are only just being cemented.
In October, the employment tribunal will decide whether or not the job of someone who works in an Asda supermarket and someone who works in one of its distribution centres can be directly compared.
The tribunal-appointed experts will report back their findings, representatives from Asda and Leigh Day will provide statements and lead claimants and other expert witnesses are likely to give evidence.
"Job descriptions, responsibilities, skillsets, qualifications and various other criteria will be assessed and awarded values, to ascertain whether store staff and warehouse workers can be considered of equal value"
Following that hearing, if the tribunal finds that store and warehouse roles can be compared, the process of intrinsically comparing and contrasting the jobs will then commence.
In the public sector, this has often been done using a grading system. If a bin man is on a 'band D' wage, for instance, he should be paid the same as a dinner lady on the same rung of the salary ladder.
The 'like work' method will apply when you can directly compare similar or identical roles and responsibilities.
Since neither of these would be applicable in the shopfloor versus warehouse debate, a system of effectual 'job scoring' (equal value) will be used.
Job descriptions, responsibilities, skillsets, qualifications and various other criteria will be assessed and awarded values, to ascertain whether store staff and warehouse workers can be considered of equal value.
If they can be, the threat of a cumbersome compensation bill will begin to loom increasingly large.
What are the implications for retail?
Although gender has not been the central issue in these cases, they have brought the equality debate back to the fore.
According to an Asda briefing document, which has been highlighted by Leigh Day during the tribunal: "The retail colleague demographic is made up of predominantly part-time females who are working at Asda for a secondary income to support the main household breadwinner."
It goes on to describe manufacturing as being "different to retail", with "predominantly male" colleagues who carry out "physical" work.
Retailers with similar wording in their documentation should be wary of being targeted in similar cases.
"These cases, as one retail executive put it this week, have the potential to rip through the industry like 'a tornado'"
And, going forward, they should ensure any wording that could be perceived as gender discriminatory is omitted from their literature.
On a wider scale though, these cases, as one retail executive put it this week, have the potential to rip through the industry like "a tornado".
The initial compensation payment, plus the additional hike in the annual shopfloor wage, will leave huge financial shortfalls to make up on a retailer's P&L.
As one industry insider tells Retail Week: "These cases mean so much for the retail sector. At the moment, the lawyers are going after the juggernauts for whom, on paper, the implications are affordable.
"But if you are a smaller business operating shops and depots, a claim of this sort could put its future at stake."
In a market where retailers are already under huge pressure from increased sourcing costs, business rates, the national living wage and the apprenticeship levy, such equal value tribunals have the potential to drive the final nail into retailers' proverbial coffins.