Sainsbury's, Asda and Morrisons have won the latest stage of a lengthy legal battle against Mastercard and Visa over charges.
The Court of Appeal has ruled three cases relating to the charges levied by the credit card giants will be referred to the Competition Appeal Tribunal.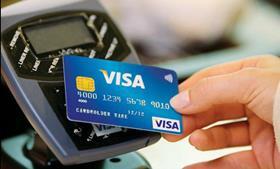 The trio of grocers and Argos, which is now owned by Sainsbury's, argued that the interchange fees – costs that businesses face for processing payments each time a credit card is used – were too high and infringed EU competition law.
The charges in question were paid until December 2015, when they were capped by the EU at 0.3% of any credit card transaction and 0.2% of debit card payments.
Prior to that, the fees were as high as 1%.
Three senior judges upheld two earlier rulings that the charges levied by Visa and Mastercard infringed EU competition law.
They also overturned the ruling of a previous case that Sainsbury's had lost against Visa.
All three cases have been referred back to the Competition Appeal Tribunal, which will decide what the fair interchange fee should have been and what compensation is owed to the retailers.
It means the result of a case that has dragged on for five years will face a further delay.
An Asda spokesman said: "We are delighted that the Court of Appeal has unequivocally recognised that the fixing of interchange fees by MasterCard and its network members over many years was and is an unlawful infringement of competition law.
"We have won against MasterCard on all the points of substance in their appeal and the Court of Appeal has decisively and comprehensively reversed the ruling of the Commercial Court judge below. We now look forward to a swift and final resolution of this matter."
Sainsbury's added: "We will consider the judgment carefully and remain confident in the next hearing at the Competition Appeal Tribunal, which will examine whether there is any lawful level of interchange fee for either scheme and establish our damages."
Mastercard said: "We continue to firmly believe that retailers derive real value from our network, and we are committed to helping our retail partners grow their businesses and encourage the adoption of ever more convenient, safe and secure payments."