Former Treasury chief secretary Liam Byrne once famously left a note telling his successor in Government that 'there is no money'.
If Theresa May – or any of her Brexit ministers – were to leave such a note it would read simply 'there is no plan'.
The failure of the Leave campaign to set out precisely what their view of the 'independent' future for the UK would be was once thought to be a major flaw in their plan.
The question many Remainers clung to was, 'Surely no one would vote for such a finite solution without knowing the ultimate destination of the journey?'
It was a dog that didn't bark in the campaign, but it is now yapping persistently around the kitten heals of the Prime Minister.
May seeks to extract her Party and her country from the mess that the successful Leave campaigning colleagues have deposited her in.
Her response has been to pander to the right wing of her Party, and has given every indication that she will opt for 'hard Brexit'.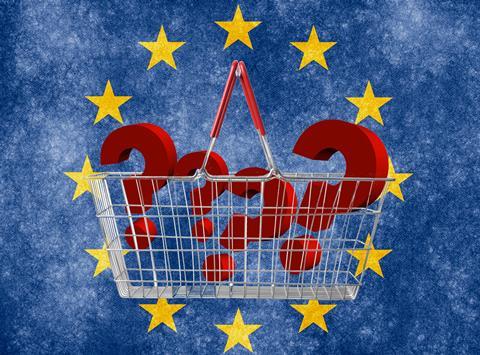 What this involves
Hard Brexit means full and absolute withdrawal, requiring – somewhat paradoxically – the transference of every piece of EU legislation and regulation into UK law.
Detailed exit negotiations are vital between the EU and establishment for trade deals with partner countries – while relying on WTO tariffs.
Whether this is the plan or a play to buy time while a more workable solution is devised before commencing exit negotiations remains unknown.
The Government has deemed impertinent any notion plans might be scrutinised by Parliament – to whom the sovereignty ceded to Europe was supposed to have been returned.
And so Parliament, and the rest of us, are firmly in the dark. There is no plan.
There are increasing signs that it is not going down well with the electorate.
"The political and economic pressure building on May and her Brexiteers between now and March next year can only increase"
This month's IPSOS /MORI Economic Optimism Index reported a drop of 28 percentage points since September.
And it is obvious that the lack of a clear plan is not going down well with the business community either.
The impact of hard Brexit
Former Deputy Prime Minister Nick Clegg recently launched a Brexit Challenge paper, detailing the issues a hard Brexit may pose for the food and drink sector.
He described the sector being so large and consumer facing that it is a 'bellwether' for the Government's entire Brexit strategy.
His report made for uncomfortable reading.
Consumer food prices track the cost of imported food reasonably closely, and reverting to WTO tariffs (even in the short term) are unlikely to help.
Without any other plan, these tariffs will last from the moment of exit from Europe until new deals can be reached with other countries.
If Canada's negotiation with the EU is anything to go by – nine years and still not ratified – the impact will be long lasting.
Research conducted by LEI for the National Farmers Union has released estimates.
The impact of new tariffs, increased customs checks, and sterling devaluation will add 8% to the price of food for UK consumers by 2025.
As Unilever and Tesco's recent spat proved, retailers have three main weapons in their armoury; absorb the costs, stop stocking certain lines or increase prices.
That controversy was prompted purely by the currency devaluation of Sterling.
Last week, ONS figures revealed the UK experienced the highest rate of inflation in nearly two years in September.
Higher inflation just piles more pressure on the competitive nature of the retail market.
The deafening silence that surrounds the Government's Brexit plan reassures no one.
A Parliament denied a voice in the process has already spawned more than 30 separate Brexit related parliamentary inquiries.
This is even before the new 'Exiting the European Union' select committee has begun its work.
The political and economic pressure building on May and her Brexiteers between now and March next year can only increase.
And as it does so the predictability of Government actions may well decrease.
Hard Brexit will be bad for the economy and society. When it becomes bad electorally for the Conservatives, a plan may be too late to save them.
James Gurling OBE is managing director of corporate affairs at public relations agency MHP Communications