Personalisation is still at a nascent stage, but it is already boosting business for retailers including Sephora, Shop Direct and Jack Wills.
Personalisation has been one of the most-used words in retail over the past couple of years. However, it has now gone beyond a buzzword; personalisation is driving sales and profit growth.
Sales at brands that create personalised experiences by using digital technology and data are increasing by 6-10%, according to research by Boston Consulting Group. This is two to three times faster than brands that do not engage in personalisation.
Shop Direct is one of the retailers reaping the rewards.
The retail group, which owns Very and Littlewoods, unveiled its fifth consecutive year of record sales and underlying profits earlier this month and has attributed much of its recent growth to a commitment to get closer to its customers and offer them a more personalised service.
Return on investment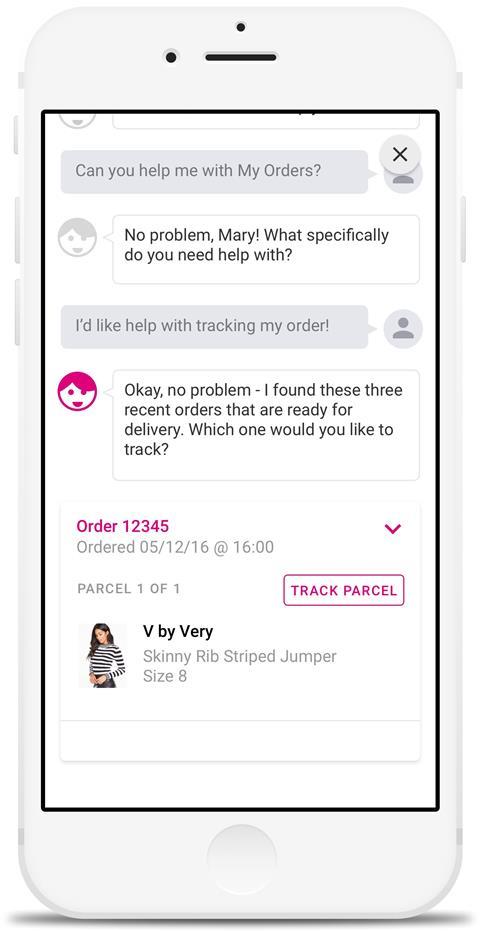 Chief executive Alex Baldock, who revealed last week that he is stepping down from the business next summer, says the company's long-term investments in digital, data and personalisation are now paying dividends.
"Our obsession with winning the three-second audition on smartphones also continues to pay off," he notes, referencing the business' focus on serving consumers who are increasingly using smartphones in the shopping process.
"We're delivering one of the most relevant shopping experiences on a 4.7-inch screen, with our five-star apps, digital marketing expertise and leadership in personalisation."
Shop Direct says it has worked closely with Google and Facebook to identify its most valuable customers, and it can now serve them timely adverts and product recommendations.
Applying IBM's machine learning capability, the retailer also says it can predict when a customer will run out of certain beauty product ranges they have previously purchased and automatically sends shoppers reminders to stock up at a suitable time.
"We're delivering one of the most relevant shopping experiences on a 4.7-inch screen, with our five-star apps, digital marketing expertise and leadership in personalisation"

Alex Baldock, Shop Direct
The etail giant is also rolling out an AI-powered customer service chatbot within its MyVery app, which is be able to automatically answer 32 different types of customer query.
Recognising and responding to over 4,000 written phrases, the chatbot is central to the retailer's vision for the app to provide a personal shopping service to every customer.
Shop Direct is not alone. Retailers including John Lewis, Waitrose, Asos and Next are all seeing the benefits of personalisation.
Next, a recent adopter of personalisation, now tailors its homepage for around 40% of its customers to display their areas of interest. The retailer said this has already boosted sales by around 1%.
Knowing me, knowing you
While these techniques appear to be working, the term 'personalisation' means different things for different retailers.
Jack Wills uses cookies when new customers visit its website in order to serve up male- or female-specific pages when that shopper returns. This capability is removed at Christmas in recognition that visitors are less likely to be shopping for themselves.
"You have to ask what personalisation means for your customer and the customer you are trying to attract"

Simon Ratcliffe, Fat Face
Toy retailer The Entertainer, meanwhile, collects browsing and purchasing data online, which then helps it to tailor email communication. Since introducing this tech, repeat purchases have reportedly grown significantly.
However, it is important that attempts to personalise meet a retailer's specific commercial and customer needs.
Simon Ratcliffe, director of infrastructure at Fat Face, says: "You have to ask what personalisation means for your customer and the customer you are trying to attract.
"Too many retailers are looking at what personalisation means to other businesses and other customers, and assuming that is relevant to their customer."
Beauty gets personal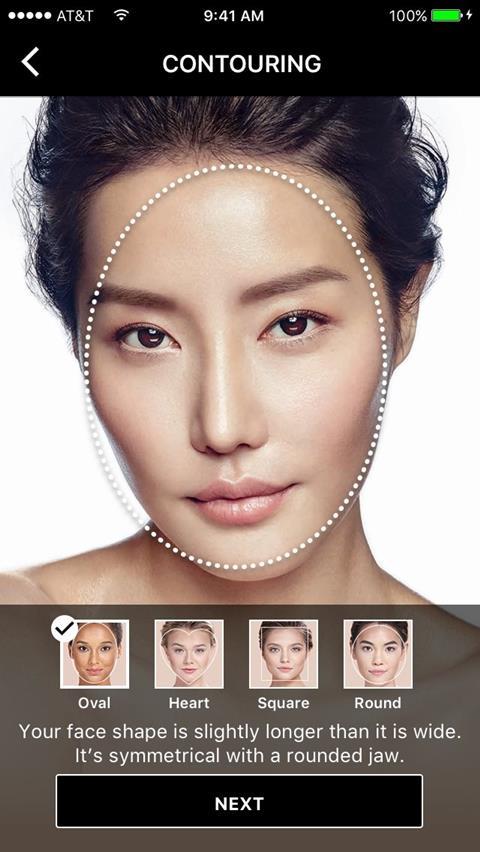 The beauty sector in particular has embraced personalisation. Sephora launched its Pocket Contour Class on its mobile site and app earlier this year, providing tailored, step-by-step instructions to apply make-up.
Users can upload a selfie and are then asked to choose their favourite type of make-up. The photo is then automatically analysed and tips are given on how to apply make-up based on their facial features, and relevant products are recommended.
"We want every customer, whether in-store or online, to feel that they have that one-to-one relationship with us"

Maria Hatzistefanis, Rodial
International luxury skincare and make-up company Rodial Group is also giving customers the personal touch.
At an event last month, chief executive Maria Hatzistefanis remarked: "We want every customer, whether in-store or online, to feel that they have that one-to-one relationship with us.
"Our focus is segmentation, personalisation and having that one-to-one relationship with each customer."
Hatzistefanis said Rodial successfully used these techniques during this year's launch of a new face mask, part of its best-selling Snake Serum range.
"We customised all of our emails, newsletters, homepages to customers that have purchased from that Snake range before and we achieved an open rate that was 300% higher than what we used to have, and we experienced sales that were 6% [up]."
Rodial also identifies its top-spending shoppers and customises their homepages so they have better visibility of premium products. This approach has resulted in an increase in open rates and click-throughs, Hatzistefanis explained.
"My aim right now is for the customer to go on the website and see immediately the last six products they looked into but didn't purchase and have them come back and back again," she added.
"There is a reason why they visited – maybe it went in the basket, maybe the sale didn't go through; I want to make sure they keep seeing those products again and again. We haven't implemented it yet, but it's one of my goals."
Technology at hand
Technology vendors have offered services and solutions to allow this type of segmentation for a number of years, but still there are limited examples of retailers pushing the boundaries of what is possible.
A recent Monetate survey for Retail Week indicates that adoption is being held back due to cost and a lack of internal expertise within individual organisations.
Monetate president and chief executive Lucinda Duncalfe says: "The research shows that retailers are limited by a lack of three things: budget, human resources to implement personalisation and knowledge on personalisation strategy or tactics.
"Software as a Service (SaaS)-based solutions, like Monetate, can solve these challenges by offering retailers great flexibility when it comes to the affordability of personalisation technology.
"Additionally, SaaS-based solutions provide consulting expertise to help clients build out strategies and get the most out of the platform."
With personalisation initiatives already boosting sales for retail's early adopters, the businesses that grab the software, solutions and expertise at hand look set to win the custom of today's time-poor shoppers who refuse to spend hours searching for the products they want.
Personalising products
Linked to the drive for more personalised communication is the growth in popularity of customised products. Notonthehighstreet, for example, has attributed much of its recent growth to the ability of its marketplace to meet this demand.
Department store chain John Lewis says this trend is set to continue this Christmas.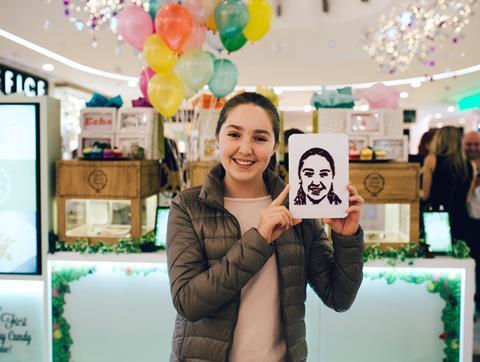 It will sell personalised products and offer shoppers in its Oxford Street store the opportunity to take selfies that are transformed into edible sweets using 3D printers.
Dan Cooper, John Lewis' buyer for gift food, hampers and Christmas, says: "We have seen interest in personalised gifts grow significantly over the past couple of years as customers want to give thoughtful gifts at Christmas to their friends and loved ones.
"This year we are offering more personalised options than ever, from sacks and baubles to Christmas Kinder eggs, and we are even giving customers the chance to have their face made into an edible selfie."