Tesco has hired Bruce Marsh, the former managing director of Kingfisher's Future Homes initiative, to head finances for the supermarket's UK operation.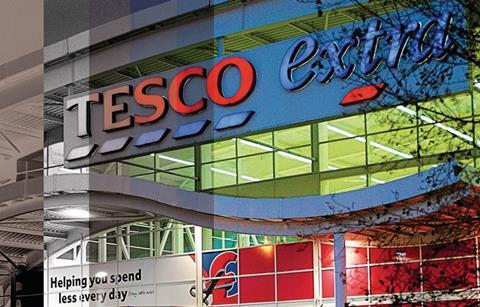 Marsh will take on the role of UK finance director at Tesco shortly and will replace the position left vacant by Carl Rogberg, according to Sky News.
Rogberg was one of the nine executives who was suspended after the retailer's accounting scandal, was never reinstated and left the company in December.
Marsh left Kingfisher after it wound down Future Homes, which developed energy efficient products for the DIY group, as a separate entity at the end of last year and incorporated it into the day-to-day activities of DIY retailer B&Q.
His previous roles include group strategy director at Kingfisher and a variety of finance roles at Dixons.
Tesco is seeking to steady its finances following a tumultuous period after the departure of chief finance officer Laurie Mcilwee in April last year and the £263m profit overstatement revealed in September.
Tesco brought in former M&S finance boss Alan Stewart to replace Mcilwee.
Two weeks ago Tesco reported its biggest loss in corporate history as it unveiled a £6.4bn annual loss, which was largely driven by property writedowns.