As Retail Week Live nears, we interview some of the event's most exciting speakers. This week, we speak with Miranda Cresswell, chief marketing officer at innovative dog food brand Tails.com.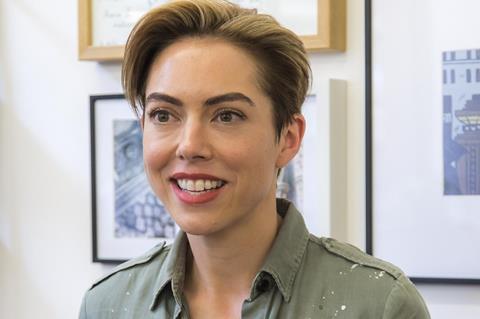 Tails.com was founded in 2013 to tackle a problem in the pet industry – while there is an abundance of dog food brands available, they tend to be one-size-fits-all, despite the fact that not all dogs are the same size. The brand offers personalised meal plans and food to each and every dog's needs from its direct-to-consumer (DTC) website.
Miranda Cresswell joined the team as chief marketing officer in 2017, bringing with her a wealth of experience in the entertainment, hospitality and fashion industries from previous roles at HBO, the BBC and Ralph Lauren.
Ahead of her keynote session at Retail Week Live, she spoke to Retail Week about how Tails.com uses a truly personalised service to drive all-important customer loyalty.
Where did the idea for Tails.com come from and what is it its USP?
The founders of Tails.com were united in the belief that every dog is an individual and because of this we should feed them that way.
They brought together veterinary science, big data and technology to create this completely revolutionary way of feeding a dog. It's a unique recipe made for each dog and the owners get a personalised level of service as well.
In what ways does Tails.com use personalisation in its products and marketing?
Personalisation is literally baked into the product itself because the food is an individual and unique recipe for each dog. We're now serving 9 million meals a month to dogs across the UK and France and each one is completely individualised to what the dog needs.
The food sits within an individualised meal plan including wet food, dry food and treats, which is created for the dog giving it certain portion sizes, numbers of calories and using its preferred flavours. The owners trust us to take the information they give about their dog as well as their own preferences and put it together to create this personalised product.
The service is also personalised – when a customer calls about their dog, we know their name and their dog's name and all their key characteristics; for example, if they have a sensitive stomach or itchy skin.
How do you attract new customers and retain their loyalty?
We're the only people doing what we do. Dogs love the food and owners love the service. There are visible health benefits from the beginning, meaning the product works, so people stay with us. This then generates so much positive word of mouth – we're a very trusted brand on Trustpilot with tens of thousands of five-star reviews – which then generates interest from new customers. Seventy-two per cent of our customers have never ordered dog food online before coming to us. We're also committed to making it as affordable as possible.
What could other retailers learn from Tails.com?
It's important to be humble because I think there are lots of retailers out there doing brilliant things who I admire. What we work hard to do is challenge ourselves to always think differently than the rest of the category. I don't have a dog food background, I've worked in entertainment, fashion and hospitality, but if you partner that with the veterinary science and nutritionist we can all work together to think outside the box.
How do you see the DTC market developing in future? How does Tails.com fit into that?
I'm really interested in having more face-to-face connections with our customers and I think that's something other DTC brands will probably become more interested in. Today we connect with our customers by travelling the country, going to regional events and hosting pop-ups in shopping centres; I'd like to continue finding ways to keep those face-to-face interactions. I think we'll also see more brands doing personalisation meaning the DTC sector will continue to innovate.
Join Miranda for her speech at Retail Week Live on March 25, 'Tails.com on the future of direct to consumer and driving loyalty'.
For more information about the event, which takes place on March 25-26, and to secure your tickets click here.