Amid the pressures of the national living wage and Brexit, Retail Week Live brought together a panel of industry leaders to discuss how retailers can create a business that staff love to work at.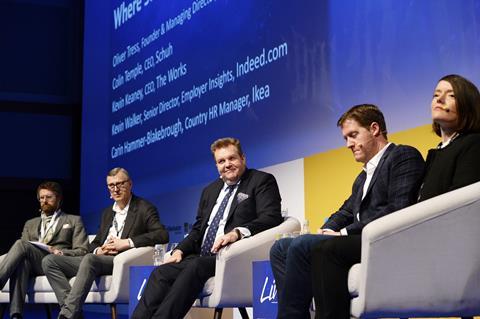 As retailers face into the struggles of staffing a business with rising costs and a diminishing talent pool, it becomes more crucial than ever to make sure your staff are happy at work.
Retail Week Live 2018 tackled that challenge with a panel comprised of Oliver Bonas founder and chief executive Oliver Tress; Schuh chief executive Colin Temple; The Works chief executive Kevin Keaney; Ikea country HR manager Carin Hammer-Blakebrough and Indeed senior insights director Kevin Walker.
First off was the importance of being clear about brand values and organisation when recruiting staff.
"The best way to retain talent is to make sure you hire the right people to begin with," Indeed's Walker said. "Being really honest about your values and what is and is not part of being a store associate from the beginning helps you keep them.
"Retailers have a huge advantage," he added. "Job seekers know your brand. Your employment brand and company brand is almost one and the same.
The Works boss Keaney emphasised the importance of personally communicating with store staff.
He used the example of his Christmas Eve phone call to 60 store managers nominated for good performance by their area manager.
"Acting with integrity is really important and it doesn't cost any money"

Kevin Keaney, The Works
"Retail tends to get bad rap in the press," he said. "It's the responsibility of leaders like us to show it's a great industry to work in.
"We are never going to be able to pay the highest wage but we should work really hard on the culture of the business and making ourselves accessible to employees. Acting with integrity is really important and it doesn't cost any money."
Oliver Bonas' Tress agreed. He said: "There is no substitute for showing genuine interest."
Keaney also spoke about the importance of promoting staff.
"Give staff the opportunity - don't go out and find someone else if you have someone underneath who can do the job," he said. "Make sure that you are promoting from within."