As The Black Farmer founder and CEO Wilfred Emmanuel-Jones prepares to speak at day one of RWRC's Virtual Leaders Summit on November 10, he shares the motivation behind building his brand and what it has taught him about how leaders, and their teams, can break through the confines of race, convention and tradition
Why I launched a brand that gives permission to say 'black'
One of the big problems of the grocery industry is that we're way behind where we should be on diversity and businesses have got away with it for far too long.
I wanted to launch a black brand that would bridge that gap between urban and rural Britain and be representative of today.
The trouble is, if you're black, people think you're ethnic and your product is too and I didn't want to be sloshed into the 'ethnic' aisle of supermarkets. It's all about high volume and low margin – being in the ethnic aisle doesn't give you volumes.
"I asked customers to let supermarkets know they liked the product because the only thing supermarkets fear is customers"
I decided I'd do sausages – there was a gap in the market then for gluten-free – and the next thing was to come up with a brand name. All of my neighbours used to call me 'The Black Farmer' and it has an edge because, in parts of rural Britain, they still use the word 'coloured' as opposed to 'black' because they see it as more polite. By making it my brand name, I gave people permission to say black.
I then tried to get my product listed and it was a bloody nightmare trying to find buyers. A British brand and a black farmer didn't make sense to them; they initially thought it was sausages for black people! At the time, I did a massive sampling programme and it was just at the point of social media getting started so I had direct access to consumers.
I asked customers to let supermarkets know they liked the product because the only thing supermarkets fear is customers. I got an army of supporters, mainly from Middle England, and that was how I got my listings. Now the business is where it's at today.
How retail leaders can take responsibility for racial equality
All too often when leaders talk about Black Lives Matter and driving racial equality, it's easy to refer the challenge to a human resources department but what you, as a leader, do personally is going to make the biggest difference.
My suggestion for chief executives to really make a change is to get someone from a diverse background in for work experience for one week of each year who they could mentor. Not only will that send a massive signal to the mentee that you're there to support them, but it also sends a massive message to your organisation too. That will do far more to bring about change than some policies or actions led by your HR team.
"You cannot expect that you're serving your customers if your senior level does not have diversity. It's a recipe for disaster"
Everything I've achieved in my life is because someone has given me a break but if I'd have sent an application into HR, it would have gone in the bin. It always comes down to what can you personally do to make a difference.
I know you have an organisation to run but it's no good just being a manager of people, your role is to represent what the business stands for.
The role of a CEO has become far more important than in the past because not only have you got to be good at the numbers and keeping people happy, you're also leading on the values and purpose of what the company stands for. Leaders must take personal responsibility for racial equality.
I will not be confined by race, convention or tradition – and you shouldn't either
I've come from society's rubbish heap and there are still struggles and challenges. I've had the audacity to defy stereotypes and to push forward to bring about change.
I'm a great believer that it doesn't really matter on your colour, background, education or gender, the people that succeed have the following qualities:
Ruthless focus
Discipline
Passion – people tend to dismiss this as it can't be quantified. Passion doesn't necessarily add up but for those of you who rule your life on data and the quantifiable, you're potentially missing out. I'm an anomaly and I'm here.
Black representation and diversity shouldn't just be a focus one month a year
I feel I have a responsibility to share my story because it's bloody hard if you're a black person to get into the food chain. It's a bit of a disgrace that this October, during Black History Month, was the first time there were products in stores and supermarkets obviously depicting black people and showcasing black communities.
For me, the rise of the Black Lives Matter movement in May was another #MeToo movement and opportunity for black people to speak out. I know because I've gone to so many retail headquarters and the first thing people will say to me is "who are you here to pick up?" as they think I'm a taxi driver.
Leaders need to understand that for any black person that has got to a senior level in your retail organisation, they will have scars because it is not an easy road and in a corporate environment, you often have to keep your mouth shut.
As an independent, I can speak out without consequence. I'm hoping we don't have to wait until next October before the retail industry decides to do something different and drive change. It's no longer about what you sell and at the best price, it's about what you stand for.
You cannot expect that you're serving your customers if your senior level does not have diversity. It's a recipe for disaster. Times are changing so I would say to retail leaders you're going to have the spotlight turned on you, so you need to know what you stand for.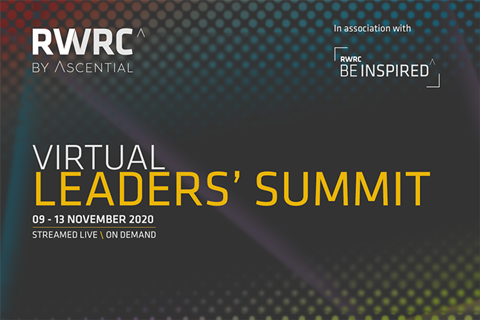 Wilfred Emmanuel-Jones is among the high-profile speakers at RWRC's Virtual Leader's Summit; a must-attend week of free online events and content equipping leaders with everything they need to thrive in the new world of retail, running online November 9-13.
Register your free place here to join your peers and explore what it means to be a leader in retail today.

Wilfred Emmanuel-Jones is founder and CEO of The Black Farmer.