Retail Week unveils its annual Power List tomorrow. We take a look at those with the potential to make an impression over the next few years.
Clare Askem, managing director, Habitat
Clare Askem has led homewares business Habitat since former Argos owner Home Retail bought it out of administration in 2011.
Askem, who was director of strategic development at Home Retail prior to the acquisition, has got Habitat firing on all cylinders again.
She has reinvented it as a successful multichannel brand – 65% of it sales come from online – and is now rolling out more stores. She plans to open two new shops, its first in a decade, in Westfield London and Brighton's Lanes by the end of the year.
Henry Birch, chief executive, Shop Direct
New Shop Direct boss Henry Birch started at the online retail group last month and he appears to have his work cut out.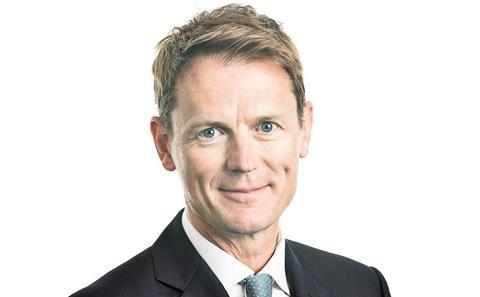 The Very.co.uk and Littlewoods owner is hemorrhaging talent at the moment. Group product director Matt Dixon, group fashion director Zoe Matthews, chief information officer Andy Wolfe, head of digital transformation Paul Hornby and group marketing director Kenyatte Nelson have all left the business since the turn of the year.
In the nine months to March 31, the group made a £10.7m loss after being hit by £100m in PPI costs.
Shop Direct is Birch's first retail job. However, he has heaps of experience in customer-facing business. He was previously chief executive of Grosvenor Casino and Mecca Bingo-owner Rank Group, and prior to that ran William Hill's online arm.
Appointing Birch may seem like a gamble but with the gaming sector leading in areas such as customer data and personalisation – fields Shop Direct is focusing on – it may just pay off.
Tracey Clements, managing director, convenience, and chief executive, One Stop, Tesco
Few know the world of convenience retail better than Tracey Clements.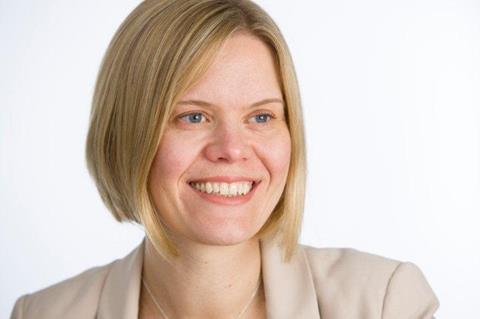 She has led Tesco's convenience business, including its One Stop chain, for two years and prior to that played a pivotal role in the growth of the Tesco Express format.
Convenience retail is a crowded market as retailers clamour to serve the growing demand of shoppers buying food for later rather than groceries for the week ahead.
However, convenience continues to be a bright spot for Tesco with 2.7% growth in its Express store sales in its last financial year.
Clements, who has been at Tesco for 16 years, is clearly a shining star at the grocer. Expect big things from her in future.
Ben Francis, founder, Gymshark
Ben Francis started fitness brand Gymshark at the tender age of 19. Six years later, the business is on track to make £100m in sales this year.
Gymshark, winner of the OC&C Emerging Retailer award at this year's Retail Week Awards, knows how to appeal to the millennial gym bunny. Its Instagram account, which has more than 2 million followers, is peppered with photos of body-beautiful fitness fanatics and is a big driver of awareness.
Francis has big plans to grow the brand and is stepping up expansion. He is preparing to launch country-specific websites in India and Russia as he eyes £200m sales next year.
Stuart Machin, food managing director, M&S
Grocery guru Stuart Machin headed to M&S earlier this year as the retailer aims to get its food business back on track.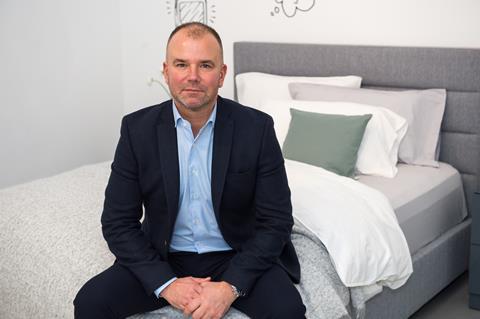 M&S' food business has been suffering of late. In its last financial year, food gross margin fell 140bps, which took its toll on the retailer's profits.
Machin has the credentials for the job. Despite his recent stint as boss of Bensons for Beds and Harveys, Machin is a grocery man and has held senior roles at Sainsbury's, Tesco, Asda and Wesfarmers. All eyes will be on him to see if he can work his magic at M&S.
Tarak Ramzan, chief executive, Quiz
Tarak Ramzan's story is one of rag trade to riches.
Last year, the occasionwear retailer floated with a £245m valuation. He took over his father Mohammad's manufacturing business at the age of 18 and has built it into a thriving retail business.
Ramzan has kept investors happy since Quiz's IPO. In its last half-year, sales surged 35.2% as underlying EBITDA leaped 32.1%.
Ramzan is focused on building Quiz into an international, multichannel business and opened its first stores overseas this year in Spain. A global empire beckons.
Daniela Rinaldi and Manju Malhotra, co-chief operating officers, Harvey Nichols
It was all change at Harvey Nichols this year as boss Stacey Cartwright stepped down and her role was filled by not one but two chief operating officers.
It's an unusual set-up but both Daniela Rinaldi and Manju Malhotra have spent the majority of their working lives at Harvey Nichols so are highly attuned to what its customers want. Rinaldi was previously group commercial director and Malhotra was chief financial director.
The combination of commercial nous and balancing the books may help Harvey Nichols, which swung to a loss in its last financial year, beat the tough market for department stores.
Liam Rowley, head of strategic investments, Sports Direct
As head of Sports Direct's strategic investments, Liam Rowley is most definitely one to watch.
Mike Ashley's empire now has sizeable stakes in much of the UK high street including Debenhams, French Connection, Game and House of Fraser.
Former equity research analyst Rowley was hired last year to manage these stakes and decide what Maverick Mike does next.
Much of the high street is waiting with baited breath.
Susan Saideman, vice-president of Amazon Fashion, Amazon Europe
There are few areas where Amazon does not dominate but fashion is one of them. However, Susan Saideman is vying to change that.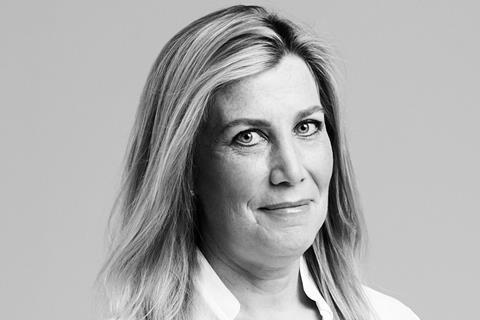 Saideman, who replaced Sergio Bucher at Amazon when he left to lead Debenhams, is making headway. She has rolled out private label brands including Find, occasionwear brand Truth & Fable and lingerie specialist Iris & Lilly, and built up an impressive array of third party brands on Amazon's website.
In the US, Amazon is on course to overtake Macy's to become the largest clothing retailer this year. Can Saideman replicate this feat in the UK?
Richard Walker, managing director, The Food Warehouse, Iceland Group
Richard Walker has made his mark on grocery retail this year by vowing to stamp out plastics at Iceland by 2023.
It's a bold statement that has forced other retailers and consumer products companies to follow suit.
Walker, son of Iceland founder Sir Malcolm, joined the family business in 2013 after running his own successful property firm.
The property expertise will come in handy as Iceland is rapidly expanding The Food Warehouse, the out-of-town format Walker leads. It opened 23 new sites in its last financial year, bringing its total to 59, and plans to open another 30 this year.
The Retail Week Power List 2018, which ranks the most influential people in UK retail, will be revealed tomorrow at 6pm. Visit retail-week.com to find out who has made the cut.
Not yet a subscriber? Click here to view our latest subscription offer.
Power List 2018: Retail's most powerful revealed
1

2

3

4

Currently reading

Power List 2018: The ones to watch

5