All change across the retail sector as Rob Collins steps up at Waitrose, Michael Sharp departs Debenhams and Roger Burnley joins Asda.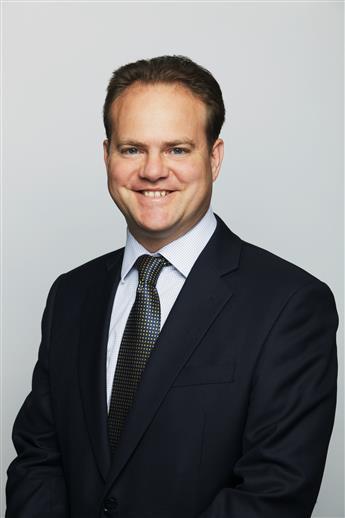 Move of the month…
…is the news that Rob Collins is to replace Mark Price as managing director of Waitrose when the self-styled 'chubby grocer' stands down on April 3 next year. The departure of Price, who has led Waitrose for the best part of a decade, will be a huge loss to the industry. He is a true shopkeeper and an outstanding retailer, as well as being a great ambassador for the sector. Although he claims he won't be returning to the grocery retail fray, I wouldn't be in the least bit surprised if, in a year or two, Price is talked into accepting a non-executive role – his knowledge and experience is just too good to waste.
Collins, like Price, is a John Lewis Partnership lifer and has earned his reward for his diligent work over a 22-year career that has spanned roles at both John Lewis and Waitrose, most recently as retail director. Collins is well regarded both within and outside the JLP, but he will face a number of challenges on succeeding Price, not least of which is the imperative to sort out Waitrose's relationship with Ocado, which will come to a head over the next 18 months, and the need to work harder on Waitrose's price competitiveness. I wish him well in his new role.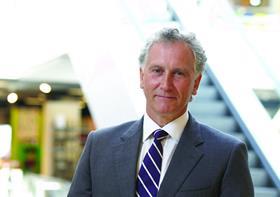 Surprise (or was it inevitable?) exit…
…for Debenhams' boss Michael Sharp who, as predicted by this column last month, has left the retailer amid rumours of investor unrest. Sharp himself has dismissed the speculation and said it was always his plan to step down after five years at the helm. The fact that he plans to stay in post until next year does not necessarily suggest a boardroom coup, yet the timing of the announcement could hardly be worse and it's difficult to imagine that a chief executive would willingly signal his departure on the eve of the most critical trading period of the year. Sharp has done a fine job at Debenhams and will no doubt land himself a plum role within the sector, but for the retailer itself there remain more questions than answers.
Reunited again…
…are Andy Clarke and Roger Burnley who will join forces for a third time after Burnley left Sainsbury's to assume the role of chief operating officer at Asda. Burnley previously worked at Asda with Clarke from 1996 to 2002, and the two also spent time together at Matalan in the mid 2000s. Burnley brings a wealth of expertise in operational and logistical matters to the Asda executive team. Having negotiated a shortened period of notice he is set to join Asda early in the new year in a role that has been vacant since Mark Ibbotson moved to parent company Wal-Mart at the start of the year.
Promotions of the month…
…at Lidl where a number of long-serving employees have had their loyalty rewarded with new roles. Martin Bailie, who joined the grocer back in 2002, has become joint chief operations officer of the UK business following three years as chief operating officer of Lidl Ireland. Bailie will be replaced at Lidl's Irish arm by Matthew Heslop, who joined Lidl a year later than his predecessor in 2003. Ryan McDonnell has also crossed the Irish Sea to take on the role of purchasing director, having previously served as commercial director in Ireland. Meanwhile Martin Kottbauer, another long-time servant, has taken a position with Lidl Germany as international purchasing director.
Coup of the month…
…goes to convenience retailer McColl's for luring the highly rated Simon Fuller away from Tesco to be its deputy chief financial officer. Fuller has worked for Tesco in a number of roles, most recently as finance director of product, and is known for having a good commercial mind. I've no doubt he'll prove an excellent capture for McColl's.
Watch this space…
…to see how Amee Chande plans to develop Alibaba's UK business. Chande, who was confirmed as the Chinese retail giant's first UK boss this month, was previously managing director of Tesco's Nutri Centre health business and has built an impressive CV working for a number of retailers across different geographies. It will be fascinating to see how her strategy for embedding the Alibaba brand in the consciousness of UK shoppers unfolds over the coming months and years.
Tony's tips
One name being heavily tipped as a possible successor to Michael Sharp at Debenhams is that of trading director Suzanne Harlow. Having joined way back in 1994 as a senior womenswear buyer, Harlow knows the business inside out and would be the obvious internal candidate. But with investors seemingly agitating for change, Harlow may suffer from association with the old regime and I'd put my money on an outsider moving into the Debenhams hotseat in 2016.
People moves in September 2015 – the list in full
| Name | Job role | Company exiting | Company joining | Job role |
| --- | --- | --- | --- | --- |
| Nick Beighton | Chief operating officer | Internal promotion | Asos | Chief executive |
| Nick Robertson | Chief executive | Asos | Remaining a Non-Executive Director | |
| Roger Mather | Group finance director | Mulberry | | |
| Natalie Massenet | Founder | Net-a-Porter | | |
| Mike Shearwood | Chief executive | Karen Millen | | |
| Andrew Murphy | Retail director | Internal promotion | The John Lewis Partnership | Group productivity director |
| Mark Lewis | Online director | Internal promtion | The John Lewis Partnership | Retail director |
| Dino Rocos | | Internal promtion | The John Lewis Partnership | Operations director |
| Paula Nickolds | | Internal promtion | The John Lewis Partnership | Commercial director |
| Craig Inglis | Marketing director | Internal promtion | The John Lewis Partnership | Customer director |
| Alice Keown | | Davis Coffer Lyons' London estate and development team | British Land | Asset manager for food and beverage offering |
| Emily Lawson | Group HR director | Morrisons | Kingfisher | Chief people officer |
| Colin Henry | Chief executive | Jaeger | | |
| Lisa Miao | Trading director | Morrisons | Pets at Home | Trading director |
| Iain McGeoch | Chairman and chief executive | M&Co | | |
| Andy McGeoch | | Internal promotion | M&Co | Chief executive |
| Neil McGeoch | | Internal promotion | M&Co | Property director |
| Julian Burnett | Head of IT | John Lewis | House of Fraser | Chief information officer |
| Ana Machado da Silva | Senior manager of business intelligence data | Burberry | Boden | Head of ecommerce |
| Gavin Chappell | Ecommerce and supply chain director | Asda | Dunelm | Supply chain director |
| John Colley | Chief executive | Praxis Netherlands | Majestic | Managing director, Majestic Wine Retail |
| Julian Burnett | Hhead of IT strategy, architecture & business process unit | John Lewis | House of Fraser | Chief information officer |

You can call Tony Gregg on 01564 796830 or email him at tony@anthonygregg.com. Tony Gregg is chief executive of the Anthony Gregg Partnership. Founded in 2003 and located in Henley-in-Arden and London,The Anthony Gregg Partnership specialises in the consumer search market space.