Last week, I went to a surprise party at a business that has been a client of mine for 30 years.
Indeed it was here that I made my first placement when I was starting my executive search firm The MBS Group three decades ago. I'm delighted to say that person is still with the business after all this time.
Visiting the company got me thinking about longevity in business, and the secrets behind nurturing and retaining the best people over many years.
This is a challenge for any company – and one that is becoming more difficult in an increasingly pressurised retail environment.
We are seeing this at the moment with a relatively high rate of executive churn. There have been several high-profile departures in the retail sector in the past week alone, some of which involved very short tenures.
Most recently, we had the news that Hobbycraft chief executive John Colley has left the company after two months in the role. Having joined from Majestic Wine in June, John admitted "the fit wasn't right for me" in a statement confirming his departure.
Meanwhile, Mothercare's interim chief customer officer Andy Harding has left the company after two months to become chief executive of stock photography company Alamy.
These moves follow the recent departures of Simon Belsham at Notonthehighstreet and John Browett at Dunelm, both of whom were in their respective chief executive roles for about two years.
Cultural fit
Every day I deal with both candidates and clients that are searching for the right fit.
When we put together a shortlist, we take the skills required as a given – that's the easy part. It's the culture fit that is absolutely crucial, yet it's the element that is sometimes overlooked by both candidates and employers in the hope that people will simply adapt.
Chief executives and chairs need a team of neutral, trusted advisers surrounding them to help them make the right decisions, and that applies to the hiring process too.
It is taken as read that they will seek the advice of lawyers and accountants, but it is equally critical these days that they have a strong, long-term relationship with an executive search consultant who can offer the right guidance.
"Our duty is to understand companies and their culture – 'walking the corridors', so to speak, rather than just taking down a brief about the skills required for a particular role"
Our duty is to understand companies and their culture – 'walking the corridors', so to speak, rather than just taking down a brief about the skills required for a particular role.
Developing this deep level of understanding enables the headhunter to advise a business on the type of person they need, perhaps even changing their preconceptions about the appointment they were looking to make.
The same is true of the search consultant's relationship with the candidate.
We strive to create close, lasting relationships that ensure we understand not just their CVs, but also their personalities, outlook and ambitions. Again, this helps us to know whether the candidate we place with a business will be the right fit.
Making it work
Of course, candidates themselves must also strive to get a strong sense of a company culture during the interview process, and employers should open themselves up as much as possible in this regard.
The fit will not be right on every occasion, resulting at times in short-term appointments.
Other factors may come into play to curtail an appointment, such as unforeseen personal reasons that affect the new hire, or bigger structural changes at the employer such as a change of ownership.
All the same, there are steps that both candidates and employers can take to remove the risk of unduly premature exits. Focusing on chemistry and culture is a good start.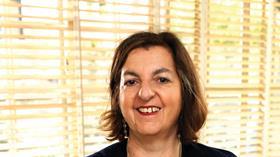 Moira Benigson is managing partner of The MBS Group, an executive search firm working across consumer-facing industries