Sainsbury's boss Simon Roberts has wasted little time stamping his mark on the business since he took over the reins from Mike Coupe in June.
Last week, Roberts unveiled a new vision for Sainsbury's just a year after Coupe had set out his own five-year strategic plan.
Covid-19 has changed the retail landscape beyond recognition and in some ways it has liberated new CEOs like Roberts from the legacy of their predecessors.
His vision, which puts food back at the heart of the business, involves a further shake-up of his top team following the promotions of Clodagh Moriarty and Mark Given on Roberts' first day in the job.
In a change to the structure of the commercial leadership team, Sainsbury's will have separate commercial directors moving forward with director of fresh food Rhian Bartlett stepping up to lead the food division, and director of business development Mike Luck promoted to head up general merchandise and clothing.
They will replace current commercial director Paul Mills Hicks who will continue to work with Roberts into next year in an advisory capacity.
Roberts believes the move will bring the additional focus he wants on food and speed up the pace of innovation, while ensuring non-food brands such as Argos, Tu and Habitat deliver for customers in their own right.
Evolving customer habits
The best commercial directors are not only strong negotiators, they also understand evolving customer habits and are heavily involved in the development of new propositions including digital services.
While it's undoubtedly a big step up for Bartlett and Luck, both are highly rated by Roberts and benefit from a long association with the retailer that predates recent structural changes, most notably the integration of the Argos business.
Bartlett, who worked for Safeway and Superdrug after graduating with a degree in geography, spent almost a decade with the business between 2006 and 2015 in category management and business unit director roles. She left to take up a senior role at eBay and following a two-year spell with Screwfix returned to Sainsbury's a year ago as director of fresh food.
Roberts talked last week about his desire for Sainsbury's leadership team to bring a clear sense of acceleration, focus and delivery
Luck is a Sainsbury's lifer who joined the graduate scheme in 2002 as a buyer and progressed through various category manager roles to become director of business development in 2018.
Roberts talked last week about his desire for Sainsbury's leadership team to bring a clear sense of acceleration, focus and delivery. He spent his first day as chief executive in listening groups with Sainsbury's customers, and his immediate move to bring digital and retail together under Moriarty's leadership and give marketing a voice on the board via Given was a clear statement of his intent to put customers at the heart of decision-making.
All things considered it's been a decisive start to Roberts' tenure. To borrow a phrase that is in vogue at the moment: it's very apparent that Sainsbury's is under new leadership.
Content provided by Anthony Gregg Partnership.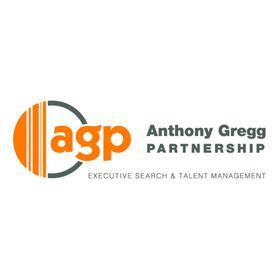 You can call Tony Gregg on 020 7316 3146 or email him at tony@anthonygregg.com.
Founded in 2003 and located in central London, Anthony Gregg Partnership specialises in the consumer search market space.


Tony Gregg is chief executive of retail executive search specialists Anthony Gregg Partnership and an award-winning, master executive coach.