Morrisons outgoing boss Dalton Philips is to stand down on Monday as the embattled grocer continues its search for his replacement.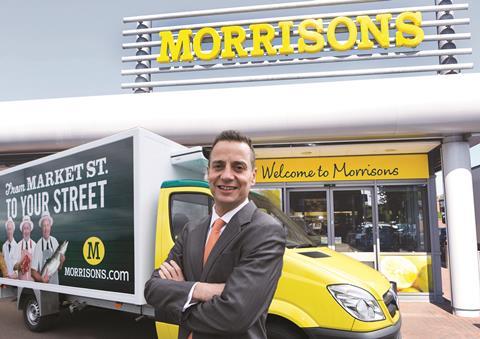 Morrisons revealed last month that it was to part ways with Philips as it seeks to ignite new energy into the business.
Morrisons chief financial officer Trevor Strain will chair the management board and assume Philip's executive responsibilities until the grocer finds a new chief executive.
The grocer said that chairman Andrew Higginson will "spend more time in the business until the new chief executive is in place".
Higginson said: "We're making good progress with the search for a new chief executive. With Trevor Strain chairing the management board, together with the retailing strength and depth that I've seen in my short time at Morrisons, I'm confident that it will be business as usual during this transitional period."
Morrisons said: "With the financial year closing on February 1, 2015, the board and Dalton Philips have jointly agreed that as the new financial year begins it is the appropriate time for Dalton to relinquish his responsibilities. Dalton will therefore step down from the board and leave the business on Monday February 16, 2015."