Mamas & Papas' boss Chris Yates has stepped down from his role as chief executive, as the retailer says it has returned to profitability.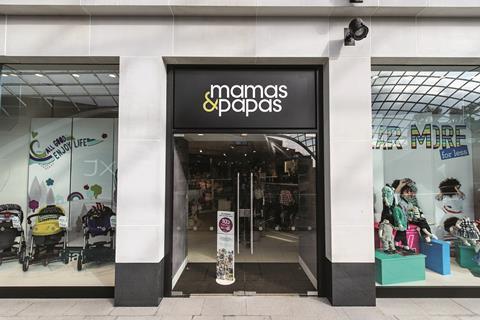 The retailer told Retail Week Yates has decided to leave the business for personal reasons and he will not be replaced.
As part of a restructure of the business, executive chairman Derek Lovelock's role will combine both his own and chief executive.
Less than a year ago, the retailer secured a Company Voluntary Arrangement (CVA) saving it from administration. Mamas & Papas warned landlords that it was "very likely" it would fall into administration if the CVA was not passed and creditors would only receive a penny in the pound.
As Yates steps down, the retailer has revealed that its finance boss Jason Greenwood has been appointed chief operating officer in addition to his role as chief financial officer.
A Mamas & Papas spokesman said: "Following a reorganisation designed to deliver a new strategic and operating plan, Mamas & Papas can confirm that Jason Greenwood has been appointed chief operating officer and Jonathon Fitzgerald has been appointed group commercial director. Both will report in to Lovelock."
Former Kiddicare boss Yates was appointed chief executive of Mamas & Papas in January this year to replace temporary chief exec Lovelock, who then became chairman. Yates had been brought in to transform the struggling retailer after investment firm Endless bought it for £2m earlier in the year.
The retailer also said it has returned to profit.
"Mamas & Papas can also announce that it has ended its financial year in a significantly improved trading and financial position and the business has now returned to profitability," said the spokesman.