Kingfisher has hired former Morrisons director Emily Lawson as its chief people officer to complete its seven person leadership team.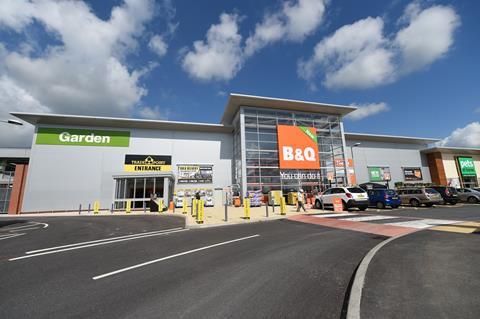 Lawson will join the business in October and her appointment means four out of seven of the executive board at the DIY group are women.
Her appointment completes the top team put together by new Kingfisher chief executive Véronique Laury.
The other people on the board include chief financial officer Karen Witts, chief offer and supply chain officer Arja Taaveniku, omnichannel operations director and chief digital and IT officer Steve Willett, big-box operations director Guy Colleau and medium box ops director Alain Souillard.
Laury said: "Women account for around half our customers and make about three quarters of home improvement decisions, and we recognise the importance of building a pipeline of management talent to reflect that trend.
"I am therefore pleased to note that Emily's appointment brings the proportion of women on our seven-strong leadership team to over 50%. Our leadership team is now complete and we are continuing to develop our detailed plans at pace."
Morrisons exit
Lawson was previously group HR director at Morrisons and a partner at McKinsey where she held various roles including leading the Human Capital Practice.
She left Morrisons in June, two years after joining the grocer. She was the eighth senior manager to leave Morrisons executive board since new chief executive David Potts took over the embattled grocer earlier this year.
At management consultancy McKinsey she worked across sectors include pharmaceuticals, telecoms, banking and energy and focused on transformation programmes.
Lawson was responsible for McKinsey's work on people management and was also tasked with delivering leadership and operational performance improvement, along with diversity and cultural change programmes.
Laury added: "Her breadth of previous experience is ideally suited to the 'One' Kingfisher plan to create a single, unified company where customer needs come first. I have no doubt she is the right person to help us translate this goal into a reality."