Department store group John Lewis has reshaped its top team as it positions itself to power ahead in omnichannel retail and reflect changing shopper habits.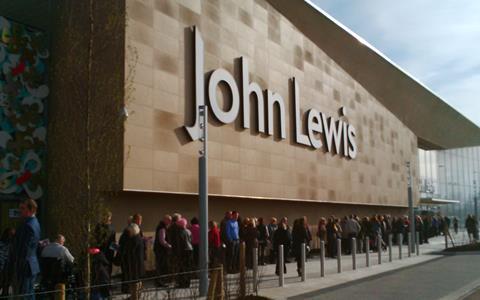 The main changes are:
Mark Lewis, online director at John Lewis, becomes retail director
Paula Nickolds, buying and brand director, becomes commercial director
Craig Inglis, marketing director, becomes customer director
Andrew Murphy, retail director, takes up the newly created role of group productivity director
Dino Rocos, operations director also becomes responsible for the "omnichannel customer journey"
The changes take in everything from productivity to store models, and extend into parent John Lewis Partnership.
In his new role, Mark Lewis will be in charge of shops as well as John Lewis's online business. The retailer said: "The move will allow John Lewis to accelerate the full integration of its channels and lead the next generation of omnichannel retail."
John Lewis Partnership chairman Sir Charlie Mayfield said: "The rapid rate of change in retail is set to continue and therefore the time is right for us to develop the thinking that will help sustain the Partnership in the next generation and I am delighted that Andrew has agreed to take up this new role.
"His appointment is part of the plans we are putting in place to deliver the Partnership's strategy in the next five years and follows the announcement of Tom Athron's appointment as group development director in June."
Focus on customer
John Lewis managing director Andy Street said of the shift of responsibilities at the department stores business's management board: "These important changes place the customer at the heart of our decision making. The new board composition will ensure we continue to lead omnichannel retailing in the UK."
Nickolds will "now lead the development of the John Lewis proposition of the future including new store formats."
Inglis will remain in charge of marketing, but will add to that responsibility for "end-to-end customer experience".
Murphy will "work closely with the chairman's committee and Partnership board to develop implementable plans that will support the Partnership's productivity improvements, financial strategy and the future organisation structure".
Rocos will add to his duties "responsibility for omnichannel customer ordering, contact handling and health and safety".
John Lewis and stablemate Waitrose post first-half results on Thursday.