House of Fraser chief information officer Uday Kotla has made a surprise exit from the retailer after just four months in the role.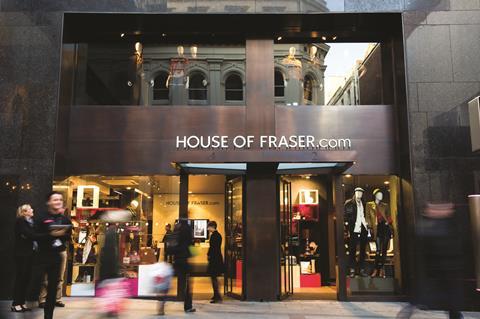 Kotla stepped down from the role on Friday in what is believed to have been a mutual decision. A spokeswoman for House of Fraser said Kotla had left to "pursue other career opportunities".
Before joining the Sanpower-owned department store group, Kotla was global head of technology consulting at Infosys Digital.
Former Asos chief information officer Pete Marsden, who has been acting as a consultant for House of Fraser, has stepped up to the role on an interim basis. However he is only expected to stay for a month.
During his time at the business, Marsden will take over Kotla's responsibilities, which included developing technology solutions and aligning IT strategy and delivery with the needs of the business. Like Kotla, he will work alongside chief customer officer Andy Harding. Marsden will be responsible for IT strategy while Harding will look after the online proposition and multichannel sales.
Marsden left Asos by mutual consent in late 2014 after two years in the role. He later took up the same role at technology consulting firm Jade Phoenix. His past experience includes head of development at the Royal Bank of Scotland, chief technology officer at BBC Worldwide and chief information officer at Egg.
A House of Fraser spokeswoman said: "We wish Uday every success in the future and the very best of luck."