Halfords has revealed its chief financial officer Andrew Findlay has resigned to take up the position of finance boss at easyJet.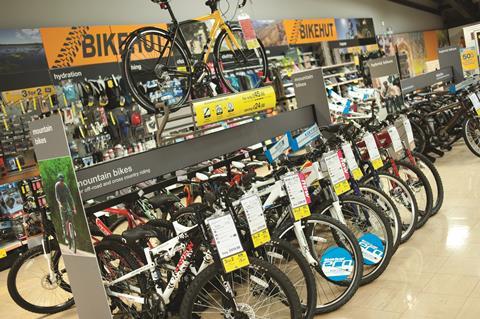 The retailer said Findlay will remain in his position at Halfords until the end of October.
Halfords confirmed it has started searching for a successor.
Halfords chairman Dennis Millard said: "We would like to thank Andrew for his outstanding contribution to the business. He has played an important role in the recent Halfords story. He will be leaving Halfords in a healthy financial position and with an award-winning finance team."
The retailer said its trading for the final quarter of 2015 was "in line with management's expectations" and a full trading update for the year ending April 3 will be unveiled on June 5.
Findlay said: "I have greatly enjoyed my time with Halfords and I am exceptionally proud of the progress the business has made over the last few years. I am sad to be leaving, but the opportunity to join easyJet was too attractive to turn down. As a result, the time has come to let someone else take on the role of chief financial officer in this fantastic business. I wish Halfords and the team every success."
The news comes weeks after the retailer appointed its first female chief executive Jill McDonald to replace Tesco-bound Matt Davies.
McDonald is joining Halfords this month from her position as McDonald's UK chief executive.