There are just eight days to go before the deadline for entries for The National Skills Academy for Retail Rising Stars Awards 2013 from Retail Week.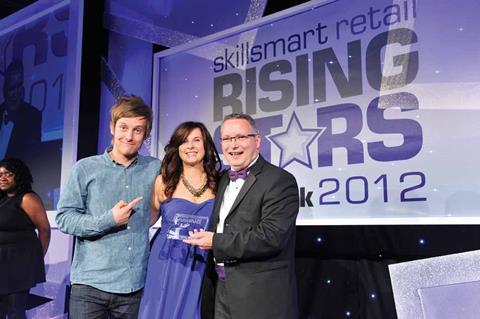 Now is the time to recognise those people that make a difference to your organisation. The awards enable your business to reward outstanding achievements and boost morale among your colleagues.
And new to this year's awards, we are also offering the overall winner a complimentary placement to attend the Oxford Summer School Foundation in 2014. The Oxford Summer School offers an unparalleled learning experience and transforms the careers of retail professionals from their first steps in retail management right through to board level director.
Find out more about the Oxford Summer School here.
Give outstanding talent in your business the opportunity to shine, celebrate and grow from being a part of these awards.
To see what winning the Retail Week Rising Star of the Year award can do for your employees' careers, read our profile of the 2012 winner here.
Entering is free and easy:
Choose the categories you would like to enter (you can enter more than one)
Submit your entries by May 17, 2013
Need help with entering?
If you have any questions about the entry process, please get in touch with Lucy Trevor on 0203 033 2661 or email lucy.trevor@emap.com.
For NSA for Retail category queries, please contact Roberta Gandolfo on 0207 462 5512 or email roberta.gandolfo@nsaforretail.com
Entries close May 17, 2013 – submit your entry online today
On September 12, 2013 we will celebrate the future leaders of retail at the prestigious Grosvenor House Hotel in London. Book your table now and ensure you experience one of the finest nights in our industry's calendar. To book, please call Nitin Kundra on 0203 033 2646 or email nitin.kundra@emap.com.