The Co-operative Group has today unveiled Ian Ellis as its new chief financial officer as it continues to restructure its management team.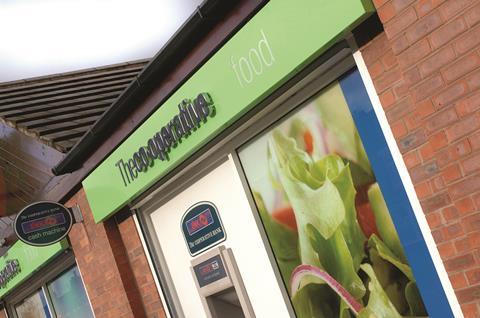 As reported by Retail Week, the retailer had previously confirmed that it had filled the position, but could not initially reveal Ellis's identity due to "confidentiality clauses".
Until this morning's announcement, the role was being covered by chief operating officer Pippa Wicks.
Ellis joins the Co-operative from variety retailer Wilko, where he served as chief financial officer since April 2008.
He was also previously the head of finance at supermarket giant Morrisons and worked for Northern Foods Plc in numerous senior finance roles.
The Co-operative Group chief executive Richard Pennycook said: "With a long career in retail and food businesses, Ian is extremely well qualified for the role and we are very pleased to have hired him."
Ellis's arrival comes off the back of Simon Bourne's appointment as chief information officer, as the Co-op continues to restructure its senior team.
Meanwhile, two executives – Nick Folland and Claire Davies – will leave the business after its annual general meeting in May.
At present, Folland heads up membership, marketing, corporate communications and public affairs, while Davies is the Co-op group secretary.
Pennycook said the two roles will be restructured to "reflect the needs of the new governance arrangements", with Folland's role being split into two separate positions.
The Co-op will recruit for a new chief membership and marketing officer, while a director of communications has already been hired and named as Jon Church, who joined from Coles in Australia.
The group secretary role will be split into group secretary and council secretary.