The language retailers use can help to champion diversity and inclusion, but it can be daunting to know what to say and it requires terms and practices to be unlearned.
Ahead of the Be Inspired Diversity Futures conference on November 9, focused on taking meaningful action to tackle inequality in all its forms, Retail Week shares insights on how leaders can get comfortable with being uncomfortable.
The following is an extract from Retail Week's free Diversity DNA report.

Being a good listener and asking questions is essential for retail leaders and their teams to foster a safe and inclusive workplace culture. To bring about lasting change, everyone must lean into D&I conversations – even if it feels uncomfortable.
Can I say that?
✔️ Be specific whenever possible when talking about a person, community or population.
The term BAME, for example, has come under criticism recently for 'lumping minorities together'. The problem with BAME and other inclusive terminology is explored in detail here.
✔️ Get to grips with intersectionality.
First coined by US lawyer and civil rights advocate Kimberlé Williams Crenshaw in 1989, intersectionality is about how race, class, gender and other individual characteristics overlap and intersect with one another.
Pinpointing a person's multiple identities can help to clarify the ways in which they simultaneously experience privilege and oppression. For example, a Black woman in the UK does not experience gender inequalities in exactly the same way as a white woman.
✔️ If you don't know, ask.
Ultimately, progress on D&I can only come from opening up conversations and being willing to ask questions.
Asda: a lesson in conversation starters
Asda offers a great example of how to start conversations around subjects that may feel uncomfortable. Last September, the grocer ran its Inclusion Month to help continue building knowledge and confidence of D&I with its colleagues.
As part of the month, it approached colleagues to share their D&I stories, advice and conversation starters. Asda filmed these insights, circulating the 60 second videos internally across its team platforms and externally via social media.
Gareth Hind, head of diversity, inclusion, involvement and engagement, says the campaign "was born from a significant listening exercise where we heard loud and clear that things that are getting in the way of discussing D&I are a fear of getting it wrong and a lack of confidence and knowledge in the D&I space.
"The videos were super impactful with colleagues sharing their stories and helped drive conversation at a local level."
These videos included Ellie, a transgender colleague at Asda who shared how it felt being 'deadnamed' (when someone, intentionally or not, refers to them by the name they used before they transitioned) and misgendered (when someone refers to them as the wrong gender), and Feroz, who explained that his primary language is Gujarati and therefore he may sometimes pause when speaking in English as he is translating what he wants to say.
Externally, the videos were viewed by over 250,000 people, with Hind explaining that the activity "not only provided a vehicle for educating and starting conversations in Asda, but also enabled those same conversations to be happening outside of Asda too".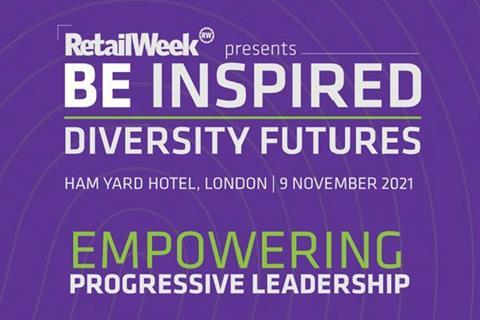 Attend Diversity Futures on November 9 to future-proof your organisation and put D&I at its core.
The unmissable event will feature insights and advice from retail leaders, D&I experts and HR specialists from Dr Martens, Gymshark, M&S, Bravissimo, Transfriendly, Mpowered, 55 Re/Defined and more.
Book your ticket here for just £250 today to access a full day of keynotes, seminars, workshops and networking.


Megan Dunsby is Retail Week Connect's commercial content editor. A former journalist and features editor, Megan joined the team in January 2019 to help brands leverage content to reach the people that matter in retail.