The frenetic pace at Boohoo instilled by co-chief executive Carol Kane shows no sign of abating a year after the fashion etailer's flotation.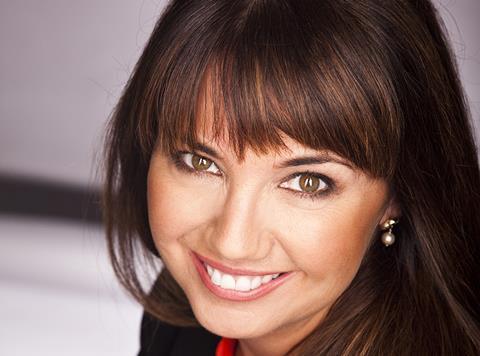 Whilst walking round the retailer's satellite office in London, which is hosting Boohoo's autumn/winter press show, Kane reveals that this Christmas will involve a number of new ranges for the fast-fashion retailer.
Boohoo is dipping its toe into a plus-size Christmas range and men's formalwear, which will include a three-piece suit for as little as £70.
"We are not afraid to try something new and abandon it if it doesn't work," says Kane.
Boohoo's very business model is built on speed and the ability to spot what is trading well and then produce more lines of the best trading styles.
Kane says the plus-size Christmas collection will begin as 50 lines and will grow in the season to a "few hundred".
"We are not afraid to try something new and abandon it if it doesn't work"

Carol Kane, Boohoo
Personal crusade
Plus-size is currently the fastest growing area of the Boohoo business and Kane describes is as a personal "crusade".
"I'm very passionate about Boohoo Plus, in general I'm working with a young team and not everyone is a size 10 and I thought 'who is catering for these young girls who are size 18 and above?'" she explains.
Boohoo has decided to simply extend its core range to include larger sizes rather than choosing totally different styles for its plus-size range.
Consequently, Boohoo's plus-size range includes cut-off denim shorts and crop tops, which shoppers would be hard pushed to find at other fashion retailers.
The speed with which Boohoo can bring product to market is helped by Kane and fellow chief executive Mahmud Kamani leveraging their extensive network of trading contacts in the UK.
International ambitions
Kane says 70% of Boohoo's product is sourced in the UK and between 40% and 50% is produced in the UK, which is higher than the industry standard.
However, the UK-centric nature of its products does not detract from extensive international ambitions.
Boohoo already delivers to around 200 countries and has even trialled a pop-up shop in New York.
A Boohoo pop-up shop or concession in the UK could be a long time coming though.
"When I was in the New York pop-up I thought that this is like a showroom with nice samples but it just does not feel like the brand," says Kane. "The youth market is online so why would we want to encumber ourselves by putting bricks-and-mortar into the mix? It would disable our really great trading ability."
Instead Kane believes the company is more likely to go down the click-and-collect route for any multichannel endeavours.
When it comes to trading, life hasn't been plain sailing as a listed company. Shortly after Christmas Boohoo issued a profit warning, which it attributed to the level of discounting taking place in the sector.
Kane says that while the warm weather forced others to clear leftover stock by putting it on Sale, Boohoo did not have the same stock problems but its hand was still forced by market conditions.
"Everyone was discounting around us so we had to jump in and compete," explains Kane.
Black Friday
Boohoo will also be entering the Black Friday fray once again this year.
"It delays Sales and then pulls them forward and for an ecommerce platform it is not perfect because you would prefer to do those [Black Friday] sales over a week," says Kane. "But you can't ignore it, you have to go with it and do your best."
Boohoo's "huge extension" to its Burnley warehouse will help it cope even better this year with the soaring demand of Black Friday. The expansion makes Boohoo one of the biggest employers in the town and the retailer has future-proofed for growth by buying the land around it.
"We are fortunate to have watched other online businesses being forced to move several times," says Kane, referring to rival Asos.
Boohoo still has much to prove after last March's IPO and January's profit warning. One thing is for certain though; Kane will not be resting on her laurels when trying to sate the City's expectations.