George Watson compares Primark store openings to pop concerts, Morrisons' loyalty card tussle with Aldi and Claire's loom band sofa.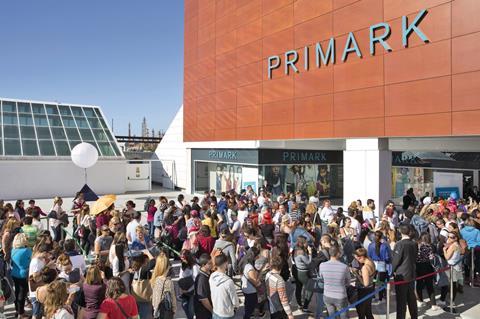 Weston Life
Primark is now so popular that its store openings are like pop concerts, according to George Weston. The boss of Primark parent Associated British Foods likened the fashion retailer's store launches to One Direction concerts. Both attract crazed fans who will queue for hours to catch a glimpse of their heroes, or hero products in Primark's case.
Card clash
Morrisons has clearly had enough of rivals taking a swipe at its Match & More card, which price matches the big supermarkets as well as the discounters. After Lidl poked fun at its sign-up process, Aldi posted this picture on Twitter, with the line; "No clean knives this morning? Don't worry, we've found a use for that Morrisons card…" Morrisons responded: "@AldiUK Huge thanks for your help marketing the Match & More card this week, we've had record registrations #BigHugs #ItsAllAboutTheCustomer." Touché.
Sofa, so good
The popularity of loom bands seems to show no sign of abating. Claire's decided to take advantage of the craze by creating a sofa from them. The retailer has joined forces with children's charity Blue Skye Thinking to create a giant sofa from donated looms. Adults, including model Danielle Peazer (pictured) and children alike jumped at the chance to sit on the sofa. Looming marvellous.