John Lewis boss Andy Street will step down later this month, following his election as the Conservative candidate for Mayor of the West Midlands. 
Street, who had been batting away rumours of his political ambitions for months, admitted in September that he was in the running for the candidacy, before the Tory party officially confirmed him as their man last week.
In his nine years at the helm of John Lewis, Street has strengthened its status as one of the UK's most respected and successful retailers, driving a multichannel strategy that has set it up to compete in a market driven by the growing influence of digital and value-hungry shoppers.
Street's shoes are big ones to fill, having been with the business since joining as a graduate, and John Lewis chairman Sir Charlie Mayfield has a big decision to make regarding who will inherit the hot seat on October 28.
With commentators expecting the department store chain to look within its own ranks to replace Street, Retail Week runs the rule over the leading four candidates for the job.
Andrew Murphy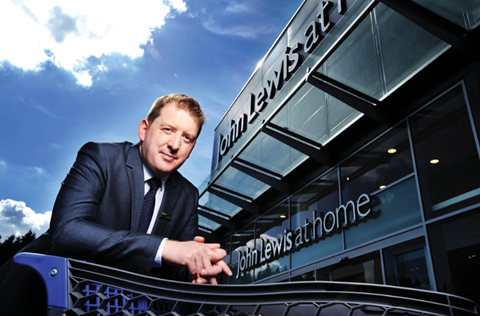 The most experienced of the candidates, Street's former number two Murphy was promoted to group productivity director last September, a new role for the group and a novel one within retail.
Murphy formerly served as John Lewis's retail director, but his current role is a more over-arching one, which sees him work with the board to boost performance and productivity across the business.
Reporting directly to chairman Sir Charlie Mayfield, Murphy was retail director at the department store group from 2010 to 2015, before which he spent a year as director of operations development, shaping John Lewis' operating model across channels.
After previously holding the position of managing director for its Aberdeen and Edinburgh stores, Murphy is very well respected north of the border, where he is the current chairman of the Scottish Retail Consortium.
He has also held non-executive roles at various Scottish civic initiatives such as Essential Edinburgh and Edinburgh Leisure, and spent two years as the chairman of the UK China Visa Alliance.
Tom Athron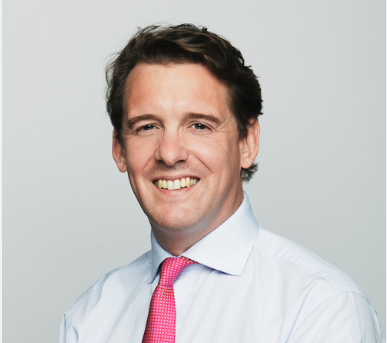 A current member of the Partnership's board, group development director Athron has held various senior roles at both Waitrose and John Lewis since joining as group financial strategy director for John Lewis in 2005.
Since then, Athron has served as head of buying for electrical and home technology and spent a seven-year spell as finance director of Waitrose before earning a promotion to his current role of group development director last year.
Prior to his time at the business, Athron had a stint in investment banking as a graduate before joining consulting firm Javelin Group in 1999, where he worked with retail clients including B&Q, Littlewoods and M&S.
Paula Nickolds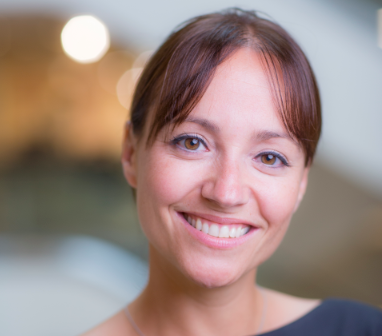 Commercial director Nickolds is widely regarded as a great people person – a trait that could stand her chances of the top job in good stead.
Like Street, she has spent her entire career with the retailer, joining as a graduate in 1994 and rising through the ranks since then.
But she caught the retail bug long before that – her dad worked at Marks & Spencer and Nickolds spent her childhood Saturdays shadowing him around the stores.
Beginning her career on the John Lewis shop floor in the Oxford Street haberdashery department, she joined head office three years later and has taken on buying roles in home and the always demanding fashion department since then.
Having been promoted to the role of commercial director in 2015, Nickolds is firmly among the frontrunners for the top job.
If she is chosen for the job it will represent a milestone in retail history: she'll be the first woman to lead a department store of John Lewis' size and stature.
Mark Lewis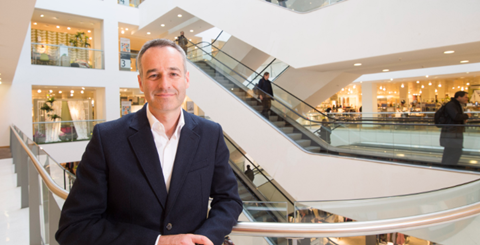 Retail director Lewis only joined the department store chain as online director in 2013 but has wasted no time in making his mark on the business.
The former Collect+ boss joined a retailer which was already considered a multichannel leader, but has made sure that it has maintained that lead in a constantly changing world.
Promoted to his current position just last year, the Cambridge maths graduate is responsible for both store and online operations.
Coming from a logistics background, Lewis understands the value of the supply chain and has boosted John Lewis' fulfilment offer, extending is next-day delivery cut-off and widening its collection network.
But Lewis's experience is not limited to logistics. Prior to his time at Collect+, he spent six years at eBay, where he rose rapidly from his starting position of head of seller activation to managing director for Europe.
Decision
The four internal candidates bring very different skills and backgrounds to the race. Some, like Lewis, may not be deemed "John Lewis enough", while Murphy, Athron and Nickolds are all only a year into their new roles.
But, as some industry experts have observed in recent weeks, John Lewis's culture is so strong that whichever distinct personality ends up taking on Street's mantle, the retailer will always be bigger than the individual.
Want stories like this in your inbox?
Sign up to the Retail Week daily emails and get the biggest retail headlines each morning. Manage your newsletter preferences here: retail-week.com/newsletters