Retail Week speaks to the industry's top headhunters to find out who will be in the next wave of retail chief executives.
Leonie Foster, chief customer and digital director, Dunelm
Leonie Foster leads Dunelm's insight, marketing, store format and web teams.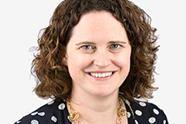 She joined the business in 2015 from Tesco, where she rose through the ranks quickly, going through five roles in five years, culminating in leading a cross-business review of the customer value proposition.
Foster previously spent five years as a consultant at OC&C Strategy and trained at Kingfisher.
Her customer background and wide strategic focus stands her in good stead in a world in which the role of retail and how businesses relate to their customers is changing rapidly, while her online lens gives her added relevance in an industry obsessed with digital transformation.
"Leonie has really good marketing and digital skills but also has very good broad leadership expertise," says headhunter Exley Hervey's Lesley Exley. "She is super focused, she doesn't get sidetracked and she is definitely one to watch."
Kash Mahmood, ecommerce and marketing director, Next
A computer science graduate from Manchester University, Kash Mahmood started his career as a consultant with Capgemini and Accenture, spending seven years with the two businesses between 2002 and 2009.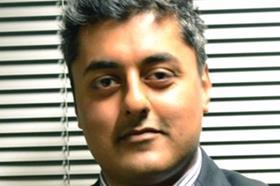 After a six-month stint in Dubai with shopping centre owner Majid Al Futtaim, Mahmood returned to the UK with PwC and took his first retail role in January 2011 when he was appointed as head of technology strategy at Boots.
In a near six-year spell with the health and beauty business, Mahmood founded and ran Boots BetaLab, working his way up the ladder to become director of digital innovation.
He joined Next as group ecommerce and marketing director in the summer of 2016 at a time when the retailer, previously a pioneer in online, had lost its edge.
Over the past two years, Mahmood has invested in improving its web experience, adding personalisation to its site and upped its digital marketing spend. This has helped boost Next's online sales, which soared by 16.8% in its last half as profits in the division soared by 21.2% to £892.3m
One industry source says Mahmood has "built a team of AI experts from the ground up" at Next and as a result the retailer "is recruiting more customers than ever before".
Described as "a disruptor" by those close to him, Mahmood's "very private, but very bright" nature suggest he is primed for a top job.
Paula Dumont Lopez, trading director, Primark
It is a testament to Paula Dumont Lopez's reputation that she had two retailers falling over themselves to appoint her in quick succession.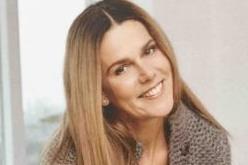 Dumont Lopez, who was previously head of product at Zara, was set to take up the role of chief creative officer at New Look last year, but the appointment was scrapped following the departure of former chief executive Anders Kristiansen.
Far from leaving her out in the cold, fast-fashion titan Primark wasted no time in snapping her up as trading director, a role she has held for nearly a year.
She was previously head of womenswear at Esprit but it was at Zara owner Inditex that she cut her teeth. She spent a decade at the fashion giant in a variety of buying roles, rising to head of product for its basics range.
A qualified lawyer, as well as a retail expert, Dumont Lopez "mixes creativity with commerciality", says Barracuda Search director Victoria Nightingale.
"She brings a global outlook for Primark, which is key, and has upped the level of quality to make it a must-go fashion destination," she adds.
Deemed an inspiring team leader, Dumont Lopez combines people skills with fashion savvy, putting her firmly on the ones to watch list.
Steve Sacks, chief customer officer, Burberry
McKinsey alumni Steve Sacks has made a huge impression in the retail sector since joining Burberry from Lloyds Banking Group in 2011.
Drafted in by Angela Ahrendts, Sacks was charged with gaining a better understanding of the luxury brand's customer base in order to help drive future growth.
According to Clarity partner Lucy Harris, "walking brain" Sacks has "reached many touch points across the business, including merchandising and where product was positioned in stores", in his bid to achieve that aim.
A "complete content junkie", Sacks is "quite discerning, sceptical, but a very shrewd leader", Harris adds.
She believes those qualities make Sacks "a great modern leader" who could well get the chance to prove it in a top job in the not-so-distant future.
Claire Arksey, global retail executive director, Urban Outfitters
Claire Arksey has worked at a clutch of fashion retailers over the year, starting at Topshop and going on to Gap, Ted Baker, Reiss and Superdry.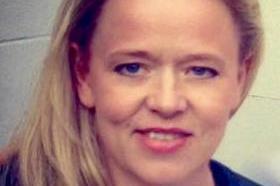 For the last three years, she has been at Urban Outfitters where she holds the role of global retail executive director, in charge of the fashion retailer's 200 stores across North America and Europe.
The international focus of her role plays to Arksey's strengths – she expanded Reiss and Superdry into new territories during her tenures.
"She understands various routes to market and how to approach different customer profiles and needs," says Nightingale, adding that the broad remit of her current job means she is "definitely a strong candidate" for a managing director post in the future.
Arksey's experience is coupled with an ability to deliver revenue growth. Her time at Urban Outfitters has coincided with the firm delivering a 10% rise in sales to £206m and returning to profit in its latest full-year results.
Tracey Clements, managing director, convenience, and chief executive, One Stop, Tesco
Tracey Clements already has chief executive in her job title thanks to her role leading Tesco-owned convenience store One Stop, but headhunters believe a much bigger role is in the offing for the grocery boss.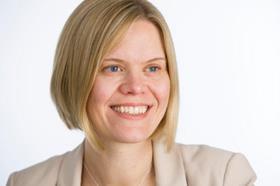 Clements has spent 16 years at Tesco, rising from store manager to the leader of its convenience arm.
She has played a pivotal role in the growth of the Tesco Express format, which has long been a bright spot for the grocer. Convenience retail is a crowded market as retailers clamour to serve the growing demand of shoppers buying food for later rather than groceries for the week ahead. Clements has cemented Tesco's position as the market leader here.
One headhunter says: "She's very bright and has a good track record. Her experience in growth and change management will put her in line for one of retail's big jobs."
Irvinder Goodhew, transformation director, Lloyds Banking Group
Another high-flying executive from a consulting background, Irvinder Goodhew boasts spells with Accenture, IBM and Australian firm AT Kearney on her impressive CV.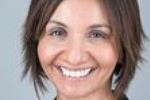 Her first retail role came Down Under in September 2013, when she left AT Kearney to become general manager of group strategy at Coles.
After a year-and-a-half in the role, Goodhew returned to the UK in 2015 as director of business development at Sainsbury's.
She was promoted to director of business transformation in December 2016, delivering "a multimonth transformation ahead of schedule [which] made Sainsbury's move in a far more agile way", Harris says.
Harris describes Goodhew as "an end-to-end leader who operates with tremendous velocity [and] goes into businesses to enable them".
Currently doing just that as transformation director at Lloyds Banking Group, it is no wonder Harris picks out Goodhew as one to watch.
Report – CEO Futures
What does it take to be a retail CEO of tomorrow? Download our major new report, produced in partnership with Salesforce, to learn what characteristics will come to define the next generation of leaders.
Download your free copy of CEO Futures to find out:
Why EQ is more important than IQ.
How to foster a data-driven mindset.
Why curiosity and collaboration are key to driving change.