The calibre of a company's board can be the difference between success and failure. Retail Week investigates what qualities a great board and its leaders need.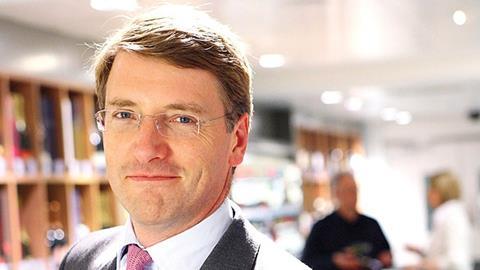 A world-class board is crucial at any time, but for an industry going through a period of transition it is particularly important.
Top notch chairmen and directors are in a position to re-envisage a retailer's role in consumers' lives, identify its competitive advantage over rivals and elucidate what makes it unique.
But Andrew Kakabadse, professor of governance and leadership at Henley Business School, who has conducted extensive research into the qualities needed in boards and chairmen, says the right qualities are hard to find.
He says his research, which spanned 18,000 organisations over 30 countries across a range of industries, showed that too many boards are too out of touch from the rest of the business and too concerned with infighting.
In the UK, Kakabadse says that 80% of board directors say they do not know why some of their colleagues are on the board. In addition, a similar proportion could not agree on, or did not know, the competitive advantage of the business on whose board they were sitting.
One part of the problem, he says, is that directors often spread themselves too thinly, taking on a high number of directorships. "Two to three should be the limit," he says.
He adds that too many boards also follow the wrong processes when it comes to building a strategy. What they should do is start an in-depth research process with the entire business, to identify problems and concerns, and help come up with answers to these challenges. This also helps identify what makes a business stand out in its market, and what makes it unique.
But instead, what actually happens in most businesses is the board decides on a strategy and then requires middle management and other staff to implement it. Kakabadse argues that even the brightest board in the world – with the best strategy in the world – will still come up against tensions and problems when staff have not been engaged in some way.
He says: "There's no perfect retail board. Perfection is only gained by following one principle – competitive advantage."
Chairmen need to be "intellectual thought-leaders", he adds, and quality chairmen are few and far between and only found through "friendship and networks".
One of the best boards in the UK is the board at low cost airline Easyjet, he says. John Barton, a former chairman at Cable and Wireless and former directer at WHSmith, is chairman, while chief executive Carolyn McCall is a strong leader, Kakabadse says. "She came from the Guardian Media Group so had no experience in airlines, but she came in with the notion of service. A quality leader realises that every organisation is unique and that you can't do the same as you did in the last place."
In the retail industry, Sir Charlie Mayfield and the John Lewis board is the best example of a form of leadership that is designed to identify and make the most of its competitive advantage. Its unique qualities – such as providing the best service while guaranteeing the lowest prices – are important, but what's most important is the fact that it is democratic, meaning colleagues are engaged.
As a result, hard decisions are easier to make and push through because staff are informed and involved in the decision making process. Kakabadse says the board might not be the most efficient, but its decisions are probably more effective as a result.