As Kingfisher launches its Talent Marketplace scheme, Matthew Bell examines the skills needed by the next generation of retail bosses and the balance between promoting internally and looking outside the business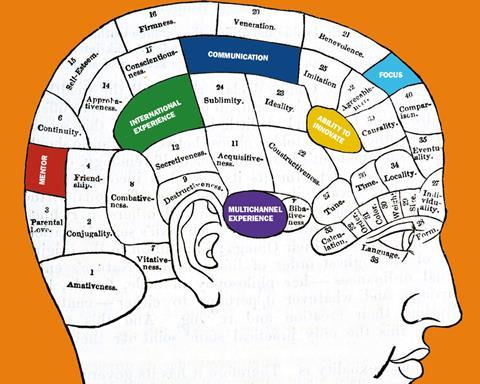 Finding the right chief executive is more difficult now than ever before - their skills must span operational know-how to digital savviness.
While several of retail's newer bosses - including John Walden at Argos and Simon Calver at Mothercare - have come from digital worlds, other retailers are responding by upping their internal talent development.
Kingfisher, for instance, is very much focused on its existing staff. In June the group launched a Talent Marketplace initiative, designed to offer the best of its 66,000 staff the opportunity to develop their careers internally.
The scheme reflects retail's enduring faith in developing and promoting in-house talent, and attempts to nurture a talent pool that will withstand persistent poaching by UK and foreign rivals.
The advent of multichannel in the past few years has only added to recruiters' burden. Retailers need chief executives to understand the industry as well as they ever did, but they also need to comprehend the importance of technology and its effect on their business models.
In common with other big UK firms, Kingfisher employs an array of assessment and development schemes to identify its most promising staff and help them to flourish, often by moving them around business operations and locations. In Kingfisher's case, employees have the chance to work in a range of countries including France, Russia and China.
For Talent Marketplace, Kingfisher asked interested employees to put themselves forward and outline their perceived strengths and career aims, focusing initially on managers in retail and commercial operations.
"We created a marketplace where the HR directors for the different operating companies literally had their market stall," says Kingfisher talent development director Liz Bell.
The HR directors from the operating companies each ran their own stall carrying key information about their most promising staff. Kingfisher's chief executives, retail directors and commercial directors then visited the stalls to find out about the staff and to determine if they might be a good fit for their area of the business.
"It's all about building a connection, because in a big international business like Kingfisher you want to know there are people across the company who have got the skills to help you in your challenge," says Bell.
In common with her peers, Bell is a strong supporter of promoting from within. "There's always a degree of risk bringing new people into an organisation. They will take time to get up to speed, understand your business and understand the culture," she says.
Nurturing leaders
Kingfisher's approach may catch on in a sector that already boasts a broad spectrum of methods to find and develop the most promising internal talent.
Several big retailers plan for two-deep succession of their most senior staff - which means two possible replacements are in line for a role - and several boast senior executives past and present who made it all the way from the shopfloor to the top floor.
Each national chief executive at Walmart, Asda's parent company, needs to ensure three-deep succession for every senior officer, who are the functional heads of the business and number between 15 and 30 in each country. Asda aims to recruit internal staff for 80% of its positions and for 5% of its workforce to be on talent development courses at any one time.
"We have development programmes that take people from the shopfloor to our most senior positions. Many of the people that have run Asda have come from the shopfloor, either within Asda or from other retailers," says Asda's
talent director Peta Hay.
Asda boss Andy Clarke started his retail career at Fine Fare in Grantham before joining Asda, but is held up by Hay as one example of retail's homegrown greats who "started a Saturday job and worked his way to the top".
Asda has about 2,000 staff on apprenticeships, and Hay says the retail sector has become a lot more rigorous in its approach to talent over the past five years. "It has become more purposeful, because - slight cliché - the war for talent is very real," she says.
"Young people tend to be less looking for careers for life than new opportunities and experiences, so companies need to be far more astute in developing and spotting talent."
The Co-operative Group is working to develop internal talent as well. It proactively tracks staff performance, but is lagging behind in its ambition to maintain two-deep succession in its food operations.
"I think we've got a long way to go," admits Rowena Cooper, head of talent, food at the Co-operative Group.
"One of the challenges is defining which are the big, key critical risk roles for the organisation."
Andrew Mann, the Co-operative's customer director poached from Sainsbury's in January, "has very quicklyrecognised that we've got some opportunities in our overall customer strategy," Cooper adds.
Is in-house best?
But no matter how good the in-house talent might be, the appointment of the next chief executive often depends on factors outside a company's control says Fran Minogue, managing partner at executive recruitment firm Clarity Search.
"If the business is not performing there will be huge pressure to recruit externally," she says. "Conversely, if things are going well the investors and the non-executives will probably be happy to promote internally."
A new chief executive brought in from outside may want to turn a business around fast using people they trust. That means that if the existing team has been around for a while "they may be seen as part of the problem", she says.
This was arguably one of the reasons behind Philip Clarke's recent decision to scale back his senior management team after Tesco's profits nose-dived last year.
Consultancy firms are also a popular source of talent. Tesco and Kingfisher are among retailers that have recruited from firms such as McKinsey, Javelin and OC&C, in what is "a smart way of investing in future talent", according to Minogue. "Often they bring real expertise in growth areas like multichannel and a more strategic perspective than operational management," she observes.
Even so, research by talent consultancy Korn/Ferry International shows retailers in other parts of the world often perform better when they appoint leaders from within and that they tend to stick around for longer - a trend which may reflect on UK companies.
Among the top 100 US retailers, 68% of current chief executives are internal appointments, compared with 57% of their predecessors, according to Korn/Ferry. In addition, internally appointed bosses from the previous generation stayed in their roles for an average of 10 years, compared with five years for external appointees.
John Atherton, Korn/Ferry's managing principal, thinks internal chief executive appointments could grow "as more leadership teams are realising the commercial impact of investing in the right processes and systems to spot and develop internal talent".
Minogue says the best in-house development programmes are to be found at grocers such as Tesco and Sainsbury's along with Debenhams, Next, Kingfisher, Carphone Warehouse and WHSmith.
Moving staff around the business and different countries is crucial to improving their agility in the face of new challenges. It also improves interpersonal skills. Communication and a willingness to innovate are also essential qualities.
John Lewis avoids being too prescriptive in defining its line of succession but says it reaps the benefits of its unique partnership structure.
"I don't have a target for 'x' number of people for any senior role," says Laura Whyte, personnel director for John Lewis. "Out of a board of nine we have six developed within the business and three external hires over the last five years. We plan talent backfilling up to two years, and then for a two to five- year framework.
"We have no external shareholders so, while we're a commercial operation, we don't have to make the short-term calls that shareholders require of you," Whyte adds. "Staff turnover rates by industry standards are very low, that enables us to do things for the longer term."
Grocer programmes
Morrisons and Tesco have also achieved an impressive share of internally promoted managers and have an array of schemes to spot and develop tomorrow's talent. About 95%of Morrisons' store managers came from inside the company, compared with Tesco's record of filling 80% of management positions from in-house. Both retailers boast board members with lifelong records in retail.
The Morrisons Academy runs programmes specially tailored to nurture young talent and unlock the potential of women, and apprenticeship schemes for the unemployed aged 16 to 24, along with debt-free degrees and a host of leadership initiatives.
Tesco has just launched a development programme for younger talent to compress the journey to the board room from 15 to five years. The company also offers 'digital mentors' to board members to keep them up to date on the latest trends.
Orlando Martins, managing director of headhunter Oresa, says FMCG businesses have historically been strong at encouraging internal talent, but over the past 10 years "retail and hospitality brands have put 'talent pipelining' at the top of their HR agendas".
Despite this trend, the knock-on effect of the credit crunch that struck in 2007 means finding the next generation of retail bosses may not be plain sailing. The downturn only exacerbated a pattern of reduced spending on graduate programmes and development schemes, and lower graduate wages that started in the 1990s, says Martins.
Retailers will have to work harder than ever to ensure the next generation is on its way up the career ladder.
Multichannel challenge
The shortage of multichannel talent presents the latest challenge for retailers wishing to push ahead of their rivals.
The role of multichannel director will evolve to encompass customers and channels "and will be the most likely route to the chief executive role in the future", says Sally Elliott, Korn/Ferry's head of retail UK.
But she warns that the candidate pool is in high demand and therefore highly mobile: more than half of the UK's top 100 retailers have changed their digital leadership in the past 18 months.
Hyperinflation of wages is another consequence of the huge appetite for multichannel and digital expertise, while many candidates "overplay their experience to be seen as cutting edge", Elliott adds. Global demand for UK expertise in the field is likely to add further strain.
"The difficulty the etailers have is finding technically competent staff who understand core retail disciplines while being able to apply them to a digital market," says Andrew McClelland, chief operations and policy officer of IMRG, the UK's online retail industry association.
The main multichannel skill shortages are in programming, coding, visual design and search engine optimisation, while digital business analysts are in short supply, he notes. "There are plenty out there in terms of the general retail space, but not in terms of the more specialised digital performance metrics."
Retail is highly regarded by other sectors for its consistent promotion of internal talent. Despite its restricted multichannel talent pool, the UK is ahead of many other countries and in the coming years might find itself in a good position to export its expertise.