Menkind's chief executive talks to Retail Week about acquiring Red5, how hoverboards ruined Christmas and reducing gifting purchase peaks.
After acquiring gadgets retailer Red5 in August last year, Menkind boss Paul Kraftman focused on preparing his expanded store estate for the vital Christmas trading period.
Both Menkind and Red5 had seasonal pop-ups and operational teams in place to monopolise on present purchases, but there was one issue Kraftman didn't anticipate – hoverboards.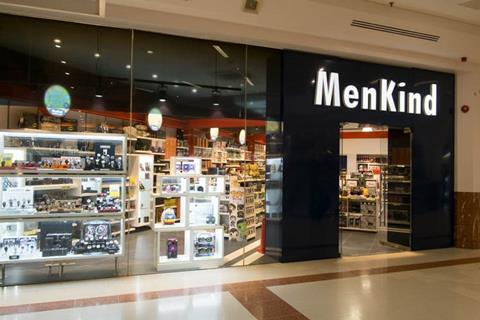 Publicity about hoverboards exploding – although not his – affected performance. "Negative press meant it became a really toxic product that we had to distance ourselves from, so what we anticipated being a big seller ended up hurting our profits," says Kraftman.
Novelty technology malfunctions aside, Menkind and Red5 are forecast to deliver a combined £60m in full-year sales, with profits rising to £5m next month. That compares with a combined £53m and £4.7m the prevous year when the two businesses were still separate.
Differentiating propositions and international expansion
Looking ahead, Kraftman says his priority is to differentiate the propositions of the two gift retailers.
"Red5 were Menkind's biggest competitor so acquiring them made good strategic sense," explains Kraftman. Now the challenge is effectively defining their respective offers and target customers."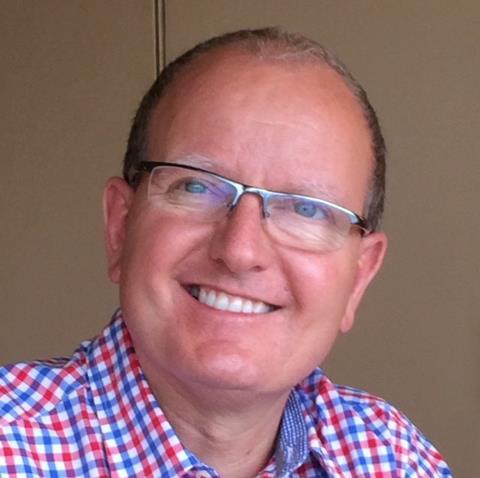 For mid-market men's gift retailer Menkind, Kraftman is focusing on bricks-and-mortar expansion. Menkind at present has 25 stores and 15 pop-up shops.
Kraftman says "four to five" of Menkind's pop-ups will be converted into permanent stores this year including the Brighton branch, which will open as a permanent branch in April.
While the UK is Menkind's target market, Kraftman has set his sights overseas for Red5's expansion.
Expanding our
partnership with
Hamleys could be a
really good route into
the international market

Paul Kraftman, chief executive, Menkind and Red5
He says he is in discussions with Hamleys to add Red5 concessions to the toy retailer's stores in Prague, South Africa and India.
"Red5's proposition is well suited to concessions that offer a core range and we think expanding our partnership with Hamleys could be a really good route into the international market," says Kraftman.
Red5 also opened a boutique in Stanstead airport this week, which Kraftman is optimistic will help to reduce the purchase peaks that are part and parcel of gifting retail.
"By looking into other channels we want to ensure both Menkind and Red5 have strong trading all year round and are less reliant on November and December trading," says Kraftman.
A northern powerhouse
As well as diversifying Red5 and Menkind's store portfolio, Kraftman wants both retailers to "do more" with their ecommerce propositions.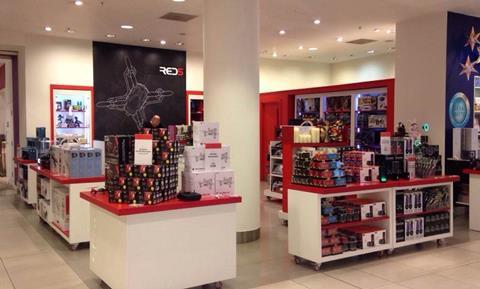 Online purchases currently make up 15% of Menkind and Red5's total retail sales, a figure Kraftman aims to triple over the next three years.
Both the retailer's branded websites are being upgraded on to technology supplier Magento's platform and Kraftman says they will "probably" integrate Amazon's click-to-buy payment offer this year.
Kraftman also plans to open a second warehouse in Hull as part of a "northern powerhouse" of distribution centres for all of Menkind and Red5's online and store operations. Both warehouses will be managed internally.
Kraftman also says he is "working towards an exit plan", which he hopes would see the management team take over the helm of Menkind and Red5 in the next two years.
He is developing a "grown-up" senior management team and hopes that differentiating Menkind and Red5's respective propositions and online platforms would make it an attractive retail business to investors.
In the meantime, he is not shying away from experimentation. Unfazed by the hoverboard hindrances of last year, Menkind's product team are developing a range of virtual reality controlled drones that Kraftman hopes will hit the shelves in time for Christmas trading this year.
The chief executive hopes his initiatives in gift retail will lift off without a hitch in the year ahead.