Achieving the status of 'great employer' demands balancing employee expectations, leadership development and financial incentives. Liz Morrell explores how retailers can get the mix right.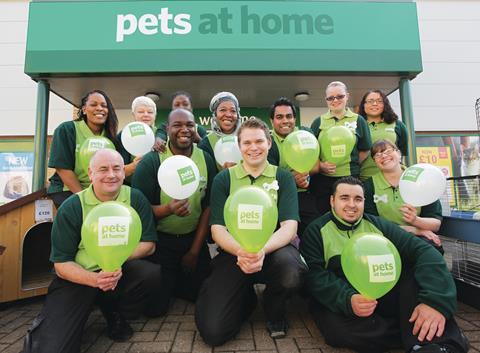 Happy employees make for a more successful workforce, or so the theory goes. But ensuring a contented workforce means balancing expectations and progression. And with multiple variables, getting the balance right can spell the difference between being an adequate, good or great employer.
"It's clear that a good employer has a combination of several things that include strong results, inspirational leadership, strong culture and a focus on developing talent," says Simon Whittington, managing director of Quest Search and Selection.
Jane Sunley, chief executive at people experts Learnpurple, believes retailers must define both their cultures and values if they are to become great employers. "Establish a set of values and talk about them daily. Our clients do things like printing values onto their coffee mugs, they measure appraisals against their values and make business decisions based on these core beliefs," she says.
Safe and sound
Despite the recession it is not necessarily pay that tops the list of what makes a great employer, but job stability and the chance to make a real difference. "It's not just about the rate per hour," says Malcolm Walker, chief executive of Iceland, which was crowned the UK's best big company to work for by The Sunday Times this year.
"A company doesn't have to be a top payer, because time and again we see that existing employees are actually happier with good security and prospects that a good retail employer provides," agrees Whittington.
In fact, being a great employer is down to the effort a retailer puts into its staff, according to Walker. "As the boss you have got to genuinely believe that investment in staff morale does have a payback," he says.
He points out that Iceland's success is based on simplicity – staff have clear objectives and expectations of what they are required to do. The retailer's latest twice-yearly staff survey, completed in March, showed that 98% of employees were clear about what they were expected to achieve in their role.
But being a great employer is also about allowing employees the freedom to develop by giving them autonomy. Iceland claims that its staff has greater freedom than most to make decisions, with a lean head office allowing that to happen. As a result, staff turnover at both head office and store manager level is virtually zero, according to Walker, because staff are given clear progression routes through the business.
Such freedom should be coupled with tangible investment in people, even during challenging economic times. "It's an organisation's job to nurture its people as they would any other business asset, helping them be the best they can," says Sunley. "To be a great employer you have to be people-centric – that is recognising people make or break a business and so place employees and their development at the heart of business strategy. It's no coincidence that people are the number one business priority for the John Lewis Partnership, for example."
A significant part of such investment is in benefits, and according to Kate Barron, director of recruitment agency ReThink Retail, many of the 'fluffier' benefits, such as duvet days and massages at desks, have been replaced by a need for harder, more tangible benefits. "Since the recession people are more interested in hard cash such as car allowances," she says.
However, Ryan Cheyne, people director of Pets at Home, which was second in The Sunday Times rankings, believes that benefits that show employers care are still important. "At Pets at Home the benefit most people get excited about is having their birthday off," he says. That is in addition to things like incentive and bonus schemes that help motivate staff.
Managing greatness
Going hand-in-hand with motivation, is the need for great managers. Management should be a key focus at any employer aspiring to greatness, according to Cheyne. "Part of being a great company is that all your managers are on the same page," he says. "Individuals don't leave the retailer they leave the manager in general."
At Pets at Home it's a measure treated as seriously as any other business KPI, as potential problems with managers are highlighted through the company's annual staff survey or store feedback. Cheyne says the retailer acts quickly, with listening groups or interim staff surveys in place to further identify potential problems. "It really is about listening to people," he says. Listening seems to be working. Staff turnover is down from 65% seven years ago to 17% today – well below the industry norm.
Good leadership must also come from the top, says Jamie Zuppinger, co-founder and joint managing director of retail headhunter Barracuda Search. "Ultimately what makes a great employer is the board's determination to become an employer of choice, and if the chief executive doesn't drive that, then that won't happen," he explains.
But the sense of leadership has to run throughout the business, according to Sunley. "In order to be a great place to work, retailers should ensure they have leadership capability at all levels – after all to a store assistant, their line manager is the leader," she says.
To become a great employer, retailers need to address all levels of business, and maintaining such lofty status is an ongoing process, believes Cheyne. "You have to keep working at it as otherwise what you did this year just becomes the norm," says Cheyne. "You have constantly got to reinvest and reinvigorate and refresh, or you go backwards." As an example, he cites the evolution of Pets At Home's voluntary benefits scheme. What started five years ago as a book of benefits has evolved to an online offer, which the company is now completely revamping.
Similarly, employees want an employer that pushes the boundaries, whether through evolving products, stores or online. "Retailers need to be pushing themselves or else candidates won't be as excited by opportunity," says Barron.
Becoming a great employer is ultimately a tough job but it comes down to the basics – clearly communicating the company's vision and the employees' part in the journey, and regularly and honestly updating staff.
How Morrisons won Employer of the Year
In March Morrisons was crowned Employer of the Year at the Oracle Retail Week Awards 2012. Morrisons HR director Karen Caddick says being a great employer invariably makes a retailer a great business. "Great employers firmly believe that treating colleagues well is at the heart of delivering excellence to customers," she says. "As a business we demand a lot from our people and we strive to reward this with a great employment experience. Colleagues who feel supported, have access to training and opportunities, and who know that the company cares about their well-being are much more likely to deliver a great experience to our customers," says Caddick.
She maintains it begins by employing great people who want to deliver: "It is then about enabling people to get a job. Hire for attitude and then train for skills." Access to opportunity is critical she says, pointing out that the shopfloor to top floor route is at the heart of Morrisons' culture.
With what it claims is the largest training academy of any company in the UK, Morrisons offers a wide range of training and benefits to those who perform, from general pay to benefits such as maternity and paternity leave, which the retailer has improved in the past 12 months. The retailer also claims to be one of the few companies moving towards providing a pension scheme with a guaranteed pot at retirement. "You have to be great at all these elements to become a great employer; and it makes real business sense," Caddick concludes.