The rapid development of multichannel business models and a young generation of pureplay retailers feature prominently in the 2012 Oracle Retail Week Awards shortlist, revealed this week.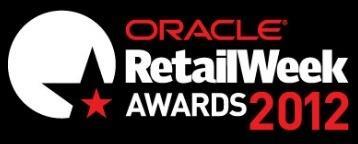 The rise of multichannel innovations such as Aurora's 90-minute delivery service with Shutl and emergence of new retailers such A Suit That Fits are recognised across the board in categories spanning Customer Service Initiative to Growing Retailer.
It is another sign of how quickly retail is changing to serve customers in new ways, evident too in shortlists such as Retail Technology Initiative and Responsible Retailer, where Debenhams' mobile apps and Asos's Fashion With Integrity drive feature.
Many of the industry's most established names showed they are at the top of their game too – Boots, Marks & Spencer, Asda, Tesco and Sainsbury's all made the list of finalist for the retail sector's most prestigious awards.
The 2012 Oracle Retail Week Awards are certain to be one of the highlights of the retail year and will be held at London's Grosvenor House Hotel on March 15.
The Retailer of the Year and Destination of the Year will also be revealed on the night – the winners will be decided by the panel of Awards judges, comprising some of the industry's best-known names. This year we are also introducing the Retail leader of the Future Award.
To book tables click here and to view the full shortlist follow @OracleRWAwards on twitter.