As the likes of Tesco, John Lewis, Sainsbury's and Asda streamline their cost bases, Lawrence Hutter explores the departments where retail's axe is likely to fall.
While the debate in Westminster and Brussels rumbles on as to what Britain's future relationship with the EU looks like, one thing is abundantly clear: retailers are feeling the effect of the Brexit vote more keenly than most.
Inflation has edged up to highs not seen for half a decade, driven by the pound's plunge, and the full pain is only now starting to bite as foreign exchange hedging arrangements come to an end, creating a "cliff edge" effect on earnings.
"Retailers should be mindful that a penny saved is not always a penny earned"
It has been encouraging to see a few prominent retailers announce plans to respond to these challenges by radically reducing costs.
But retailers should be mindful that a penny saved is not always a penny earned.
A reckless approach could have a materially harmful impact on the value of your brand.
In our view, the smart players will be focusing on three key areas where there are opportunities to unlock short-term value in ways that are ultimately accretive to their future growth strategies.
Marketing – refocus on digital, with purpose
The substantial growth in spending on digital marketing in recent years – and corresponding dial-back from traditional media – has been well documented.
Now we're seeing some cutbacks in digital spend, too.
For example, one major FMCG business recently decreased its digital spend by more than $100m after concluding that it had a negligible impact on customer retention.
One would expect others to follow suit, and to a certain extent, this makes sense.
But the advantage of digital, particularly at a time when new techniques are being introduced and artificial intelligence comes to the fore, is that it allows you to focus on the most pressing opportunities.
Retailers will need to cut their marketing budgets, shifting the focus from comprehensive consumer campaigns to much more carefully calibrated campaigns, based on real insights into which consumer touchpoints are genuinely sales-accretive and which are not.
Store estates – downsize, but develop what remains
At Alvarez & Marsal, we're forecasting that over 1,000 stores will disappear from the UK high street this year.
"A store should be the living expression of a brand, a place where consumers go to engage rather than interact on a purely transactional level"
But while the significant downsizing is in many cases necessary, we do challenge one of the basic assumptions that is driving decision-making in this area.
Many retailers are finding that sales do not necessarily migrate online in the aftermath of local store closures.
This should come as no surprise as we know that consumers are placing more and more value on experiences.
A store should be the living expression of a brand, a place where consumers go to engage rather than interact on a purely transactional level.
The challenge for many retailers is to identify the sites within their estates that best meet the criteria for this kind of experiential platform and to devise meaningful ways of engaging with consumers at minimal capital expenditure.
In mapping out the subsequent interactions and considering the adoption of emerging technologies such as augmented reality, there will be plenty of opportunities for retailers to harmonise the physical with online.
Back office – automate, refocus and redeploy
We are also starting to see retailers coming under increasing pressure to review the makeup of their workforce as part of the broader effort to lower costs.
In terms of head office operations, there are numerous roles, ranging from transactional accounting to HR, where opportunities exist to reduce headcount, outsource and automate.
Robotic automation technology mimics human interaction, completing repetitive rule-based tasks with speed and accuracy.
Through introducing efficiency savings, innovation and service improvements, automation can make a real performance difference, freeing up capacity to invest in the things that really matter such as innovation, the right stores and customer-facing staff.
'Decisive action'
As the inflationary and supply-chain pressures start to take hold, most retailers will need to take decisive action to address their cost base, but we favour reaching for the scalpel rather than the axe.
The right, carefully thought-through response can help to mitigate against market headwinds, while also preparing the business for a future increasingly influenced by technology.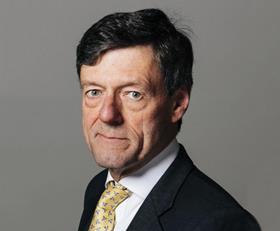 Lawrence Hutter is co-head of Alvarez & Marsal's corporate performance improvement team