The grocery sector is overdue for a radical rethink in terms of how it handles product promotions and incentivises customer loyalty.
Tesco having its knuckles rapped by the Advertising Standards Authority seems to me to be yet another symptom of a grocery price war strewn with landmines set for their hapless customers.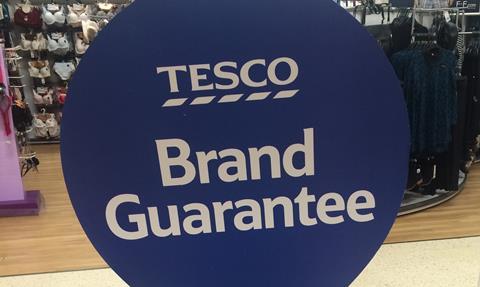 I'm a fairly avid watcher of supermarket deals, but even I hadn't noticed the restrictive nature of Tesco's Brand Guarantee campaign. So claims that it was set up to be anything but a ploy to hoodwink customers seem a little hollow to me.
Even more so because I had planned to pen an article proclaiming Tesco as having finally got this price-matching thing right in the face of more disingenuous deals from rivals such as Sainsbury's.
Giving me a voucher at the checkout telling me that you were actually more expensive than your competitors this time and that next time Sainsbury's will give me back the difference is a pretty measly offer in my humble opinion.
Even more so when the time limit to claim back the few miserable pence involved is so pitifully short.
And just how many vouchers is it possible for one person to fit into a purse, pocket or wallet? Judging by the number I get from Sainsbury's, it's running its own special study to find out.
Digital shift
Considering we live in a digital age and most of these offers are connected to a database-driven loyalty or discount card, why are we still using annoying and wasteful slips of paper to administer such offers?
Part of the answer, as I'm sure we all know, is redemption ratios.
These stores are assuming we'll simply be chuffed with their generous offer of a freebie, even though in many cases shoppers will not be able to take advantage of it because of time limits, special conditions or a forgotten or lost magic ticket.
"Stores are assuming we'll simply be chuffed with their generous offer of a freebie, even though in many cases shoppers will not be able to take advantage of it because of special conditions"

Ian Middleton
It's been suggested that Asda's recent poor performance was partly down to its stance on everyday low prices, eschewing a round of discounts and offers, especially in the run up to Christmas.
If that's true then the value of special promotions is something that no retailer in a highly competitive market can afford to play fast and loose with.
But from my own experience, and from conversations I've had with store staff and other consumers, these rather iffy offers are starting to lose their attractiveness.
New approach necessary
Coupled with the recent rejigging of the Nectar scheme in Sainsburys, conditional discounts end up more sour than sweet. They certainly don't inspire loyalty.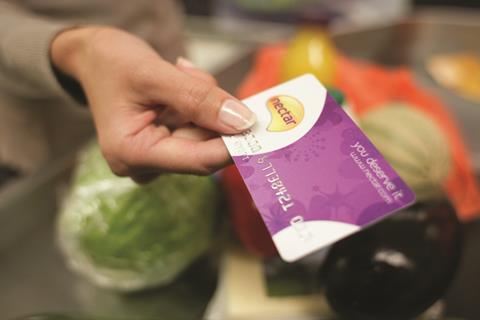 Speaking personally, I reached the end of my tether long ago: the last time I had to stand in a check-out queue, leafing through multitudinous fiddly vouchers, checking that they were in date and that I'd bought exactly the qualifying size, variety, colour and amusing shape of kumquats to claim my 0.02p worth of points.
If the big supermarkets are serious about taking on their snappy little discounting rivals, they are going to have to take a good hard look at how attractive and, above all, how genuine these offers are for their customers.
Bodies such as the ASA and Which? are feeding into an increasingly savvy and digitally connected consumer base that is not going to put up with the wool being pulled over its eyes forever.
Even if they are offered a discount on knitwear redeemable when there's an x in the month.
Ian Middleton founded jewellery retailer Argenteus