Why there needs to be a meaningful relationship between celebrity and brand for consumers to care about an endorsement partnership.
This year tie-ups between retailers and celebrities will once again make headlines when Topshop and Beyoncé team up to launch a sports and activewear label in April.
Topshop's Sir Philip Green wants people to discard any thoughts of an H&M-style tie-up from their minds.
"This not a collaboration, this is about building a brand and building a business – a separate, proper business, with separate overheads and a separate office," he said.
Used smartly – as can be assumed in this case – well targeted celebrity relationships can give brands a boost, providing a great way to generate engaging content that customers might actually want to see across multiple channels.
"The celebrity should feel truly part of the partnership, and not just for the fee; they must live the story beyond the advert

Mark Aldridge
However, any retailers considering such tie-ups need to remember the connection must be credible and relevant.
The talent or celebrity should connect with a brand to ensure they feel truly part of the partnership, and not just for the fee; they must live the story beyond the advert.
Get that wrong at the start and the dividends may not flow. Great examples of where the 'depth' strategy works are Katy Perry and David Beckham's H&M designer collaborations.
If consumers are going to take style advice from anyone, one of the best-dressed men in the world is a good starting point. And Katy Perry's huge reach will help brands turn up the awareness dial – she has 79 million followers on Twitter.
Beckham and Belstaff
David Beckham's Belstaff association is also a great fit. He was a customer of the brand and actually prefers to wear jeans, leather jackets and boots over the smarter/tailored looks people usually see him in. I hear that Beckham loves the team at Belstaff and I suspect that goes above and beyond the written contract.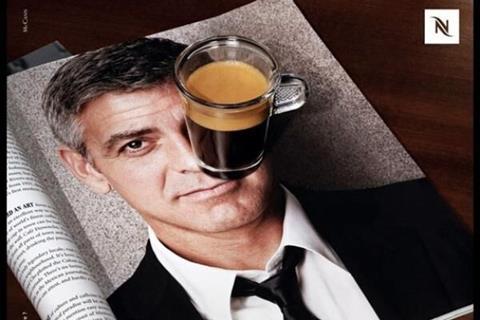 Clooney and Nespresso
Another example of a partnership that works brilliantly is George Clooney and Nespresso. The actor is a huge fan of the philanthropic work the coffee company does.
Speaking about it, Clooney said: "Nespresso and I have a shared commitment to sustainability, most recently helping to rebuild coffee farms in South Sudan. It is an incredibly responsible company."
I'd expect more of this to come through in the marketing in the future, and what helps is the fact that Clooney sits on the Nespresso sustainability advisory board, which aims to improve the lives and futures of coffee farmers.
While there can be benefits of celebrity or talent endorsement it should not necessarily be an automatic strategy for any brand.
The rules for retailers:
Ask (and test) whether your audience will care, engage and believe the fit and the storytelling route you are considering.
Fully research those celebrities you feel will be a great brand fit. They don't have to be squeaky clean, but make sure they don't hold (past or present) opposing views to your brand.
Ensure the celebrity is truly interested in your brand, and try to find out what they are like to work with. You need a partnership mentality that will live beyond any ad creative.
Mark Aldridge has worked with celebrity talent throughout his career in roles including group marketing director of Jacques Vert