Last month I had the privilege of speaking at Retail Week's Be Inspired conference. Our panel discussion – 'working with dinosaurs: how to overcome unconscious bias' – brought back some vivid memories of my formative years at Ann Summers.
Stuffy, old, male board directors that didn't think women enjoyed sex, never mind that they might actually love the sexy lingerie and toys that I was proposing and which they now buy in their millions. Forget unconscious bias, this was blatant, overt, male chauvinism.
What I saw then was both an injustice and a business opportunity.
Like lots of women, I've never been one to shout and holler like the many alpha males I've met in business, but because I am a woman those men have always underestimated my quiet, steely determination.
"The dinosaurs we encounter in Parliament, our own boardrooms and those who limit our businesses in other ways can be turned around"
As the leader of the business, these qualities were critical in overcoming both the social change Ann Summers has helped bring about and the obstacles that stood in the way of creating a successful retail business.
However, even the most resilient businesswomen can't do it by themselves – we need allies. For me, this came in the form of thousands of like-minded Ann Summers party ambassadors who validated the proposition I'd pitched to the board and then added to it with their own ideas, energy and – perhaps most critically – sales.
I see parallels between the evolution of attitudes towards our business and those of the LGBT rights movement, in part because we share similar values and have both pioneered social change.
Champions of change
Pink News – themselves key campaigners – recently reported on moving speeches from the speakers of both the House of Lords and House of Commons that were not just supportive of LGBT rights, but fiercely advocating additional legislative and government initiatives in that regard. In Parliament, both men had supported the notorious section 28. But by its repeal in 2003 their viewpoint had changed.
They were proof that the dinosaurs we encounter in Parliament, our own boardrooms and those who limit our businesses in other ways can be turned around. But to do so we must first have more protagonists – people ready to stand up for what they believe in.
These champions of change and the allies that will encourage them have never been more urgently needed as the UK flounders to identify its place in the post-Brexit world.
In retail, we face a huge challenge to revitalise our high streets now that so many big retailers are leaving them. I would start by encouraging more new entrepreneurs to the high street – we need new ideas, new brands and new propositions.
"We need to argue strongly that the Government can no longer make retailers and local businesses carry such a heavy burden"
I would love to see residents that open a new store on their local high street receive a significant business rate reduction at least commensurate with their personal council tax – particularly as you could argue they would be paying twice to live and work in the same town.
On the subject of business rates, we need to argue strongly as a collective that the Government can no longer make retailers and other local businesses carry such a heavy burden. We're paying too much for too little in return. It's an injustice.
We should demand far more from our councils in terms of marketing, events and other initiatives that will not only drive footfall, but also make our towns and cities vibrant environments to visit.
Years ago, you could open an M&S in town and everyone would prosper. To many, their withdrawal from the town centre feels like the beginning of the end for the retail dinosaurs, unless we can all help turn the high street around.
Be Inspired: Taking control of your own professional development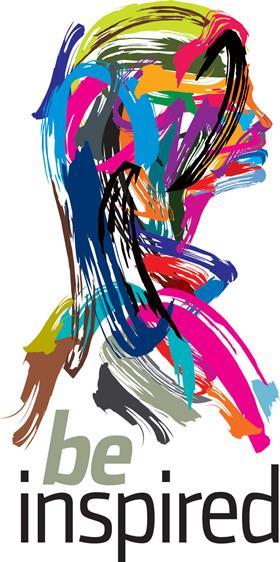 Join us for an exploration of career plans in the modern world where a job for life doesn't exist anymore and people are working for longer.
Hear stories and inspiration from leaders who have taken different approaches to their professional development and work out how to set achievable goals tailored to your aspirations.
The event takes place in Manchester at 8.30am on Tuesday 21 August, 2018.
The speakers:
Anna Barsby, chief technology officer, Morrisons
Jo Mackie, customer and people director, Superdrug
Martin Palethorpe, founder and executive coach, Pragma Group
Register your interest with tiffany.gumbrell@retail-week.com
Jacqueline Gold is chief executive of Ann Summers.