Remoter locations may be a good bet when it comes to working out where to open new shops.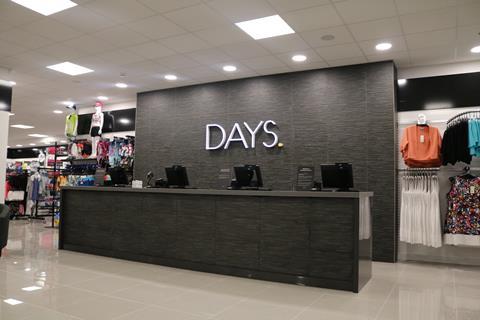 Knowing where to go when opening a store is a large part of the battle won. Get this bit right and the chances are pretty good that shoppers will flock whatever the economic backdrop.
The newly opened Days Department Store in Carmarthen is a case in point.
For those who don't know, Carmarthen is about 40 minutes' drive north-west of Swansea, has a population of a little under 16,000 (at the last count) and is, well, somewhat out on its own.
The latter fact matters.
Shoppers will travel to this Days Department Store to peruse the stable of brands, from Jane Norman to Peacocks, that Edinburgh Woollen Mill owner Philip Day has acquired and which will now be housed under one roof.
The relative remoteness of Carmarthen makes it a destination in its own right, and the appearance of a second 'department store' in the town (there is a Debenhams) adds a little more healthy competition to the area and gives more reasons not to decamp to Swansea.
Prime location
This thinking is the kind that may have informed the decision by Jack Wills to open a branch in Sylt in Germany's far north.
A little background information may once more be required. Sylt is a very upscale holiday resort in the German Frisian Islands and, like Carmarthen, it too has a population that hovers around the 15,000 mark.
"In many ways, the island is the Hamptons of Germany and is therefore perfect for the preppy Jack Wills proposition"
In many ways, the island is the Hamptons of Germany and is therefore perfect for the preppy Jack Wills proposition.
And like the Welsh metropolis, Sylt's remoteness makes retail incomers the subject of speculation and curiosity.
The next time that you look at a map and wonder where might be the best place to spread your wings and open a store, think beyond the big cities.
They should be an obvious starting place, but there are some towns that would offer just as big an audience and where shoppers would be grateful for your arrival.
There is, of course, the small matter of logistics – both Sylt and Carmarthen require retailers to go the extra few miles if they are to be effective. But it's probably worth the journey.
There is more to retail life and store locations than cities, and Philip Day and Jack Wills seem to understand this.