The death of David Bowie – unexpected and too soon – had a profound impact on many of us, and highlights how perceptions can differ.
For some, his music was the soundtrack to their lives – those teenage and twenty-something years of discovery and orientation: musical, political and sexual.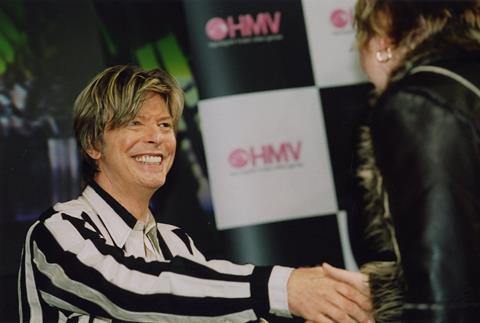 However, talking to friends and colleagues it seemed that much depended on when you first came across Bowie. Those who started their relationship with Ziggy Stardust will have a very different emotional connection than those who first got to know him via Let's Dance.
One friend almost sounded as if they'd been cheated when they said, "unfortunately for me David Bowie was all about Modern Love, not Life On Mars".
When it comes to brand perception, be it pop stars or shops, context and perspective are everything.
There will be a generation that fondly remember their first kiss to the scent of The Body Shop's White Musk, knowing that they were campaigning against environmental injustice at the same time.
Founder and inspiration Anita Roddick was a retail revolutionary. She saw her stores as vehicles for her campaign messages. Her shops were exciting, edgy places to hang out.
"The Body Shop smelt like nothing else on the high street: dewberry, patchouli and fuzzy peach. This was retailing as a force for good and a brand at its creative peak"

Jacqueline Gold, Ann Summers
They also smelt like nothing else on the high street: dewberry, patchouli and fuzzy peach. This was retailing as a force for good and a brand at its creative peak. The Body Shop still sells scent but it's a pale imitation of its former self. It's like early 1970's Bowie versus late 1980's Bowie.
A few weeks ago, it was announced that I had been awarded a CBE in the New Year's Honours List for services to entrepreneurship, women in business and social enterprise.
I say "I was awarded", but this honour is recognition for everyone at Ann Summers who has helped us break down barriers and build the business over many years.
There will be a generation who see Ann Summers today and just see a store that sells sexy lingerie and toys. What's the big deal?
They will, probably, have missed the death threats that accompanied our store openings, the legal fighting fund to prevent us ever having a shop in Bluewater (today, it's one of our best stores) or the fact I was arrested just for handing out catalogues at an exhibition.
In our own way – selling bras, not burning them – we fought misogyny and sexism and brought a degree of sexual confidence to women everywhere.
Through our parties we gave women financial independence and the flexibility to work around every other family responsibility, for which women still shoulder most of the burden.
The challenge for legacy retailers, artists and performers alike is reinvention and innovation.
How can new technology or collaborations reinvigorate your brand experience? Can, for example, the software that matches people on dating sites, match them to products too?
Who knows where the new Ann Summers Dating App will lead – I'll let you know.
Jacqueline Gold CBE is chief executive of Ann Summers