When Sainsburys updates on Wednesday there will be as much interest in its potential tie-up with Argos as about grocery conditions.
Sainsbury's surprised the market last week when it disclosed the possible deal, the merits of which have divided opinion.
The big grocer's share price fell on news of a transaction that would likely cost it in excess of £1bn.
'Argosburys' is an idea that makes sense on paper.
As Amazon grows, and a concerted push into grocery seemingly looms, Sainsbury's and Home Retail could combine to create a food and general merchandise powerhouse, making the most of opportunities created by their bricks-and-mortar presence and Argos's sophisticated distribution capabilities.
As a former finance director of one-time Argos owner GUS, Sainsbury's chairman David Tyler will be familiar with the Home Retail business including Homebase.
And a trial of Argos branches in Sainsbury's must be performing well – if it was not a bid would hardly be countenanced.
Strange bedfellows?
But the reality of putting the two retailers together would surely be far more challenging in reality, and may just be a distraction from the core day job.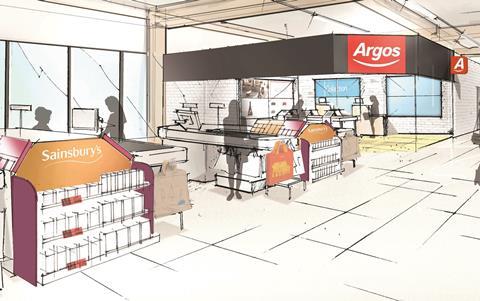 Sainsbury's has done a good job of building its own general merchandise offer, the best example being its Tu clothing proposition which benefits from the exclusivity that own-brand brings.
Would it benefit from adding a vast general merchandise offer from Argos, including many brands sold not just by online competitors such as Amazon but successful specialists such as Dixons Carphone?
It sounds a bit like the now defunct Sainsbury's hypermarket format SavaCentre revisited for the multichannel age. Would it be any more successful this time?
The other big question is to what extent Home Retail would benefit from a link with Sainsbury's.
Independent streak
Of course if the grocer makes an offer that Home Retail shareholders like they will gratefully accept, but where is it – particularly Argos – going as a business?
While it is under pressure, strides have been made under the leadership of John Walden to remodel it as a much bigger digital force.
"The reality of putting the two retailers together may just be a distraction from the core day job"

George MacDonald
One of the objectives is the creation of more aspirational brands in order to attract more upscale shoppers to Argos.
Last year for instance, the retailer launched Heart of House, and Home Retail owns well-known names such as Habitat and Schreiber.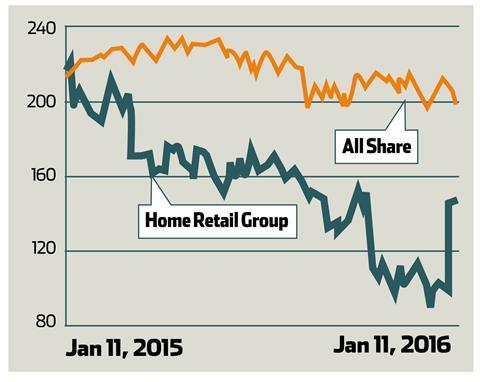 It is not clear exactly how much progress Home Retail has made in appealing to aspirational consumers, but if the promise is fulfilled that too would make it more attractive to Sainsbury's with its reputation for quality.
It would, along with other changes under way, make Home Retail itself a much stronger business able to defend itself from Amazon through exclusivity of product.
And if that were the case would there be more value in the long term for investors if it remained independent rather than teaming up with JS?