As trading patterns shift and consumer habits change, retailers must evolve with the times in order to ensure a successful future.
'Blood on the high street' screamed a newspaper front page after one national store chain posted some uninspiring Christmas trading figures early in the New Year.
It makes a change – albeit an unwelcome one for us retailers – from 'Jingle tills', the habitually trotted out headline that greets stellar festive sales.
It used to be pretty straightforward. In a prolonged run-up to Christmas, retailers would compete at full price. The discounting phase would begin on Boxing Day and run through to the first or second week in January.
When the numbers were crunched, this formula usually proved to be a sure-fire winner. But those halcyon days have gone the way of lumps of coal in a kid's stocking, or of 20 million people watching the Morecambe & Wise Christmas Special on TV.
Today the situation is more nuanced. Consumers are more savvy on price, quality and perceived value. They are less likely to rush into stores to take advantage of short-term Sale events.
Why should they do this when the high street now seems to be awash with continuous price-led promotions?
Planning for change
One impact of Black Friday has been to reinforce with consumers that discounts are not just for the January Sales.
"Sensible retailers have long recognised the value of flexible planning for the peak trading period"

Leo McKee, BrightHouse
Crucially, that shift in mind-set changes the predictably of the peak season. Sensible retailers have long recognised the value of flexible planning for the peak trading period.
I believe that, in such planning, three significant elements must be fully understood.
First, the high street remains an exceptional generator of footfall and is an important battleground in the competition for Christmas sales.
Second, retailers who embrace the internet to provide a seamless service improve their prospects for success.
And third, ensuring that you know your customers is essential for shaping sustained excellence in customer service.
Shifting landscape
Each week, when I visit our stores around the country, it is clear that customers have done their research – usually online. However the appeal of a physical store remains.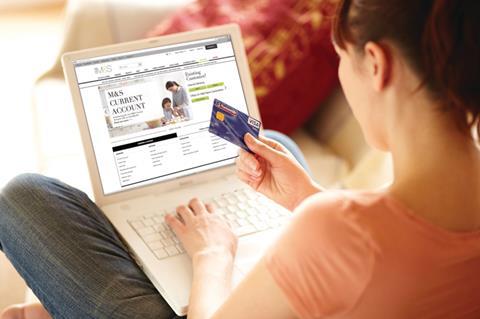 Shoppers often already have decided on the product they want and what they might expect to pay for it.
But they also want to be able to touch and feel the product, and to engage with our in-store colleagues before making the purchasing decision.
We live in rapidly changing times. The internet is only one of a number of change agents which have revolutionised consumer behaviours and expectations. And the pace of change is unlikely to slacken.
An unchanging facet, however, is that we retailers must put our customers at the heart of everything that we do. This certainly is our mantra at BrightHouse.
I believe the challenge for all of us is to sustain high awareness of, and to respond to, the important changes.
In this way, we are best positioned to be part of our vibrant retail landscape, throughout 2016 and beyond.